Mt. Vernon safety commissioner unveils plans to boost police department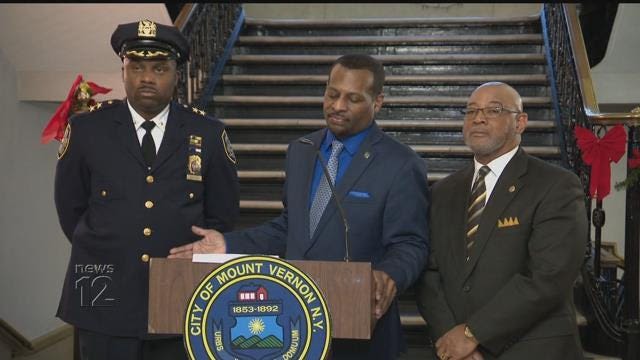 The new Mount Vernon safety commissioner is bringing the hammer down when it comes to policing the city.

Glenn Scott unveiled plans Friday to implement change to the police department.

"I plan on restoring the police department to its highest point of integrity," says Scott. "I plan on weeding out the bad apples and being able to discipline or fire police officers."

Scott plans on adding more body cameras as well as putting more officers on the streets.

"We are going to work on the principles and abide by 21st century policing, which not only improves the wellness of our officers but also serves in community building," says Scott.

The commissioner also says he's going to restructure the patrol division so that officers can spend more time visiting schools. He would also like to join forces with the state liquor authority.