Mount Vernon Mayor Richard Thomas holds State of the City address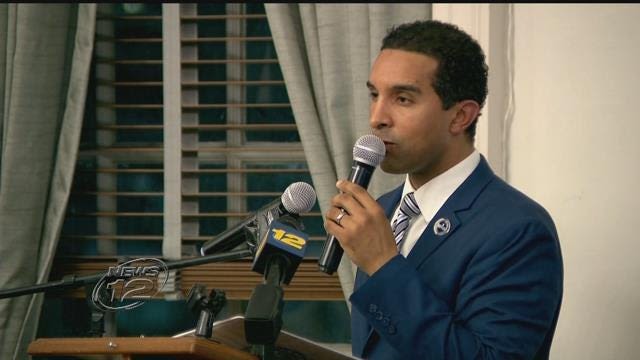 Mount Vernon Mayor Richard Thomas says he's confident he can help bring positive changes to the city during his State of the City address Wednesday.
Thomas announced that he is creating a commission to create a new municipal government.

City Council President Andre Wallace says revising the charter is not a new concept, and that it has been on the table for discussion before.

Thomas also outlined development in the city, and discussed rebuilding Memorial Field. He says crime is down 42 percent since 2012.

Some council members say they weren't convinced by Thomas' address. Thomas says he wants to see the city rise, whether it's during his administration or not.

Thomas is currently facing campaign fraud charges. He was not endorsed by his own party for the upcoming election.
Democrats picked former City Police Commissioner Clyde Isley to represent them in the race for Mount Vernon mayor.