Millions dedicated to repairing area roadways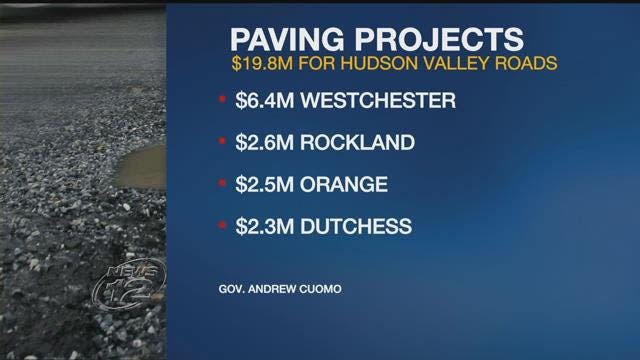 More than $19.5 million is coming to the Hudson Valley to repair area roadways.

Westchester is getting $6.4 million.  Rockland, Orange and Dutchess counties are each getting around $2.5 million.

Officials say $2.4 million will be used to resurface two segments of Route 9A.

Money will also be used to pave Route 22 from the Westchester County line to Route 6 in Putnam County.