Mets announce future service dog in training. He needs a name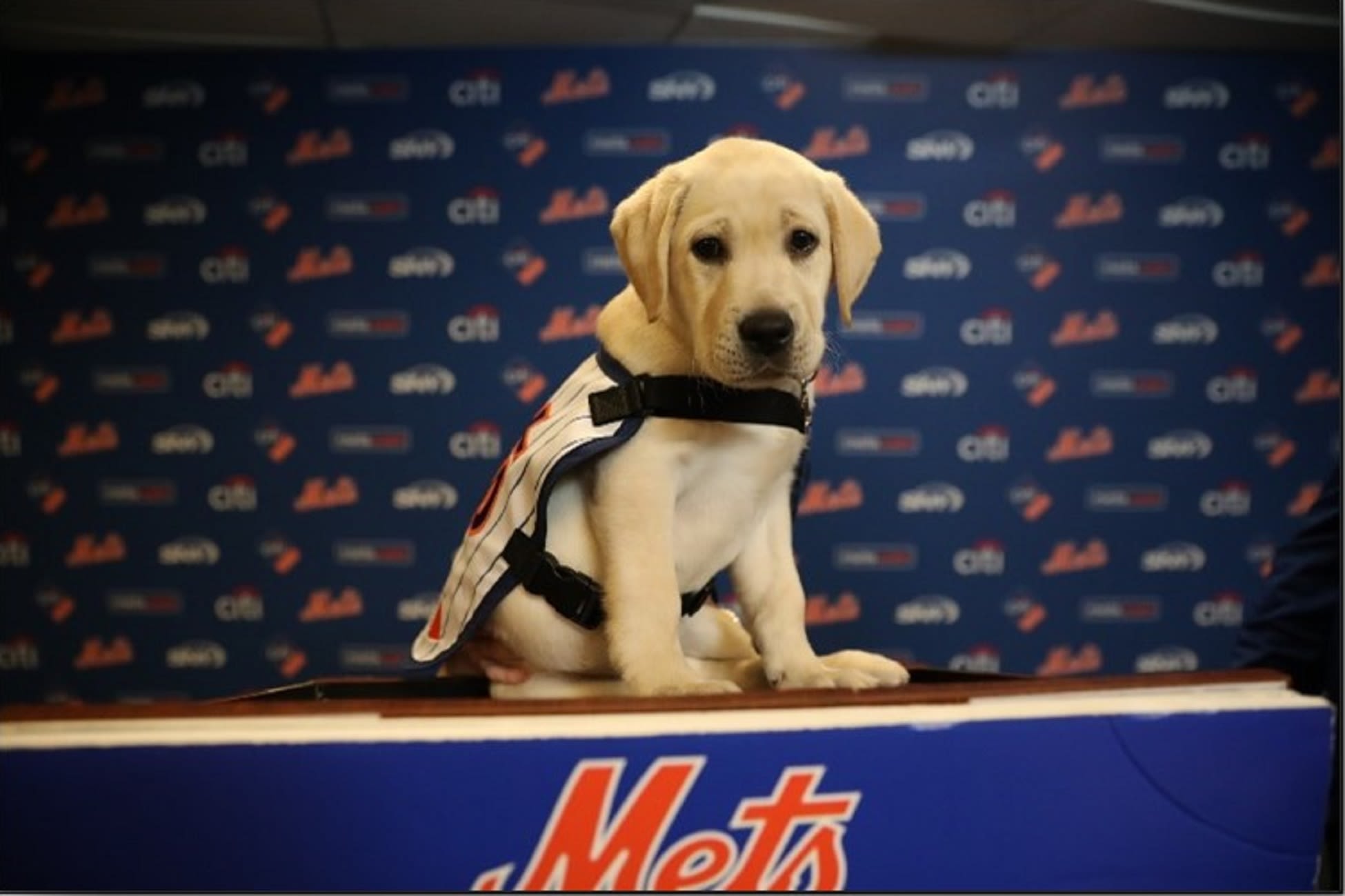 The Amazin' Mets Foundation is asking fans to help name a future service dog who will have a home in the team's front office for the upcoming season.
The male yellow Lab is 11 weeks old and will "attend community events and select home games at Citi Field to expose him to various environments that will help mold him into a confident and calm future service dog."
The team has narrowed its choices down to Ace, Homer, Rookie or Shea.
According to AMF:
"Fans will have a chance to help name the new team pup by casting their vote on his name via the @Mets Twitter, Facebook and Instagram pages. Voting will run from March 21 through March 22 and the winner will be announced the next day, March 23."
The pup will eventually be placed with a disabled U.S. veteran or first responder.