Meet the Met: News 12 Meteorologist Rich Von Ohlen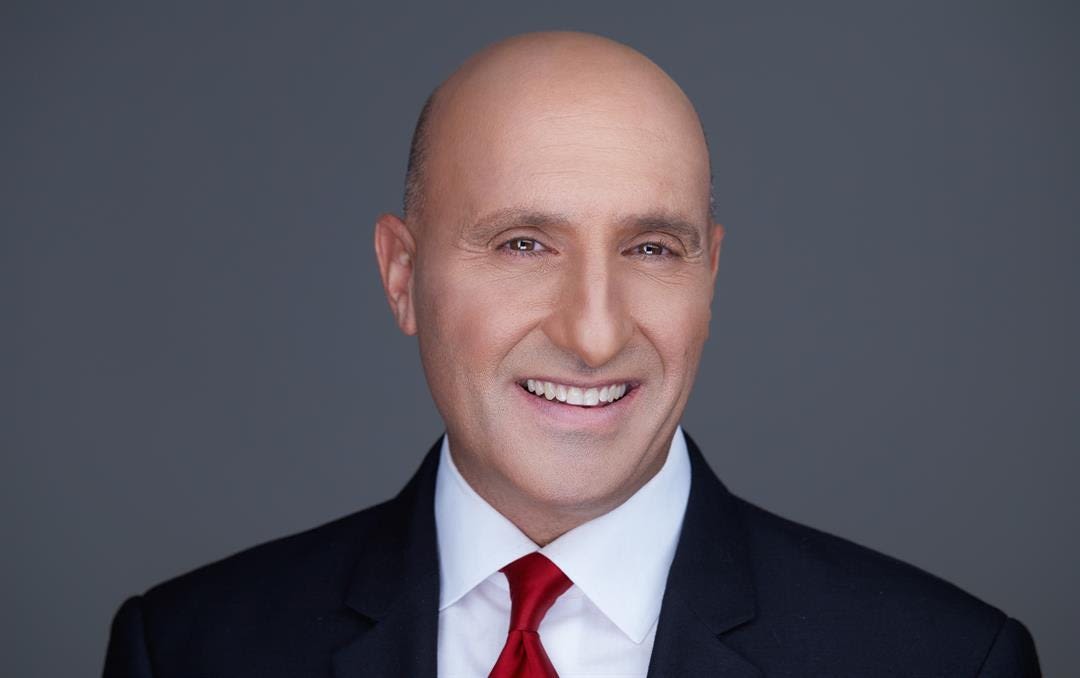 Get to know News 12 Meteorologist Rich Von Ohlen, who has been on the team for 21 years! News 12's Geoff Bansen sat down with Rich on his daily work, his most memorable storm and more.
Geoff Bansen: You've been here a while. I can remember hearing your voice on News 12 Traffic and Weather when I was a kid! What's the exact number?
Rich Von Ohlen: 21 years!
G: Where did you grow up?
R: Floral Park right here on Long Island. I attended Floral Park Memorial High School.
G: And where did you go to college?
R: Nassau Community College for one year - took my first meteorology courses there and I loved it! Then transferred to SUNY Albany where I earned by B.S. in Atmospheric Science. 
G: What first inspired you to get into weather?
R: When I was a kid, Hurricane Gloria was wild. Seeing thunderstorms – hail, lightning. Snowstorms too. I was just fascinated by it all.
G: Many people don't know this, but you are Mr. Do-Everything behind the scenes. Take us through a little bit of your daily activities.
R: Oh gosh. Alright. Yes, I do an awful lot! Besides being on TV, I basically produce and manage all weather content for the entire News 12 network, which includes the TV portion for all seven local regions, as well as their News 12+ channels. Managing all the weather computer systems - there are literally 50 or 60 of them across the network – whenever any of them fail, I make sure that they get up and running as fast as possible. I also manage graphics and weather content that is incorporated into the digital platform, in conjunction with what the digital meteorologist does. I also manage sponsorship logos, any special graphics that have to be uploaded into the system, Lastly, I handle severe weather storm coverage when there is significant weather. I send out alerts to the entire company to give them a heads up. Yeah, it's a lot!
G: What is a common public weather misconception that you would love to clear up?
R: People tend to think that we, the meteorologists, control the changes in the forecast. We don't; the weather models and guidance change, we just REPORT those changes to you! Also, people forget that us meteorologists are also affected by the weather. Our plans get ruined and messed up when forecasts go wrong. So, do we yell at ourselves? Well, it's frustrating to say the least!
<laughs>
G: It's time for the lightning round – pun intended! Favorite type of weather.
R: Thunderstorms
G: Favorite season.
R: Spring.
G: Most memorable weather event you've covered.
R: Hurricane/Superstorm Sandy
G: Favorite part of the job?
R: Storm coverage.
G: You're the resident angler - how long have you been fishing for?
R: 44 years!
G: What's the biggest fish you have ever caught?
R: A 48-pound striped bass - but my crew and I once inadvertently caught a 250-pound great white shark!
G: What were you trying to catch?
R: Something smaller – I believe striped bass and blue fish.
VIDEO: News 12's Rich Von Ohlen and Geoff Bansen went out on the high seas for a day of angling:
G: Any other hobbies?
R: I loved baseball as a kid. I played on my high school team and also at SUNY Albany for a year. Too many injuries, though! I'm also really into golfing and playing guitar.  Was in a band (briefly) in high school.
G: If you could be anything else for one day, what would it be?
R: Pitcher for the New York Mets.
G: Do you have pets?
R: We have two cats, they are both rescues from shelters. But I do love dogs as well!
G: What is something non-work related that you are most proud of?
R: Running The Long Island half-marathon twice, and my family.
G: Last question. What do you love most about Long Island?
R: The great fishing and variety of species, spots, seasons and techniques.