Man behind push for new Hasidic village allegedly beaten, pulled out gun in defense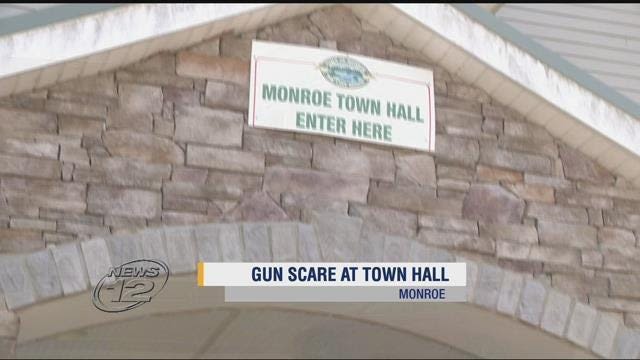 A man behind a controversial push for a new Hasidic village was allegedly beaten Thursday morning, and police say he pulled a gun to defend himself.
Officials say that Herman Wagschal was punched and kicked to the ground in front of Monroe Town Hall by two Hasidic men who tried to stop him from filing a petition.
"They pushed me down to the ground - face down, trying to get those papers out of my hand. They punched me, they kicked me," said Wagschal by phone.

The Palm Tree man is behind a controversial push to create a new Hasidic village with nearly 200 acres of Monroe land called "Seven Springs."
He says he was trying to file a petition related to the proposal when he was attacked.
Town Supervisor Tony Cardone says he saw what happened.
"I saw them tussling and, as I was going towards them, our assessor and our contractor said, 'He's got a gun, he's got a gun,'" says Cardone.

Cardone says Wagschal had a gun, which he allegedly tried to defend himself with as he chased down one of his attackers.
State police say Wagschal - a licensed gun holder - was seen brandishing the firearm. Wagschal says he was unable to get it out of his holster.
"I was holding on to it but I didn't pull it," he says.

Wagschal was not charged with any wrongdoing, but one of the men allegedly attacking him was. The other got away with the petition.
Signs that ban firearms in Town Hall have been put up in response to the incident.