Man arrested for stealing frozen chicken, minivan from Satmar Boy's Camp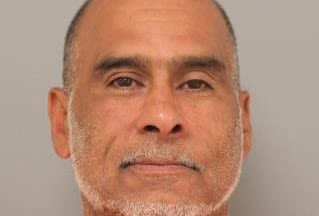 A Sullivan County man was arrested Friday for allegedly breaking into the Satmar Boy's Camp and stealing a box of frozen chicken and a minivan.
The Sullivan County Sheriff's Office says 58-year-old Jimmy Pagan, from Swan Lake, broke into a building on the campgrounds on Briscoe Road in Swan Lake around 4:30 a.m.
They say he entered the kitchen and grabbed a box of raw chicken that was thawing. He then allegedly found a set of keys and drove off in a 2020 Honda Odyssey.
Authorities say they later spotted Pagan driving the stolen vehicle with the license plates removed and matched his description to surveillance video. Deputies recovered the box of chicken from the suspect's residence.
Pagan is currently in Sullivan County Jail on $40,000 bail. He is charged with burglary, grand larceny, and petit larceny.