Mamaroneck pastor placed on leave after sex abuse allegations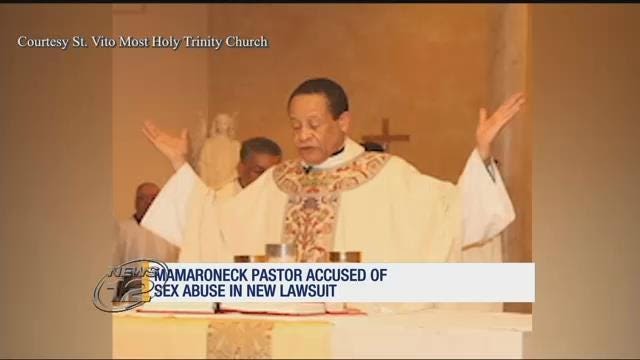 A pastor at a Mamaroneck church is off the altar and on administrative leave after allegations of sex abuse from decades ago came to light.
Parishioners at St. Vito's Most Holy Trinity received a letter from Cardinal Timothy Dolan alerting them of the allegations against Monsignor James White.
Dolan wrote that the allegation came to light under New York state's Child Victims Act. He also wrote that the administrative leave is not a punishment, and no judgement has been made about the accusation. He says Monsignor White continues to have the presumption of innocence.
Some parishioners that spoke with News 12 say they are standing by their pastor.  "Monsignor White is a person that had given last rights to my mother, and if you were in the room with him when he did that, you would know that these allegations just could not be true," says church trustee James Mandracchia.  "He was just kind and he was a good pastor. I mean you shouldn't just throw people under the bus like that. It's just horrible what's going on today," says parishioner Loretta Pirrone.
The Child Victims Act allows a one-year pause on the statute of limitations in New York, allowing victims to come forward. The window closes Aug. 14, 2020.
Officials from the New York Archdiocese say the district attorney has already been notified and the allegations against Monsignor White will be investigated and reviewed and the findings will determine whether or not he can return to the ministry.
Monsignor Donald Dwyer, of Resurrection Parrish in Rye, will serve as the administrator as the investigation continues.