Looking to help Ukraine? Here are some humanitarian organizations seeking donations.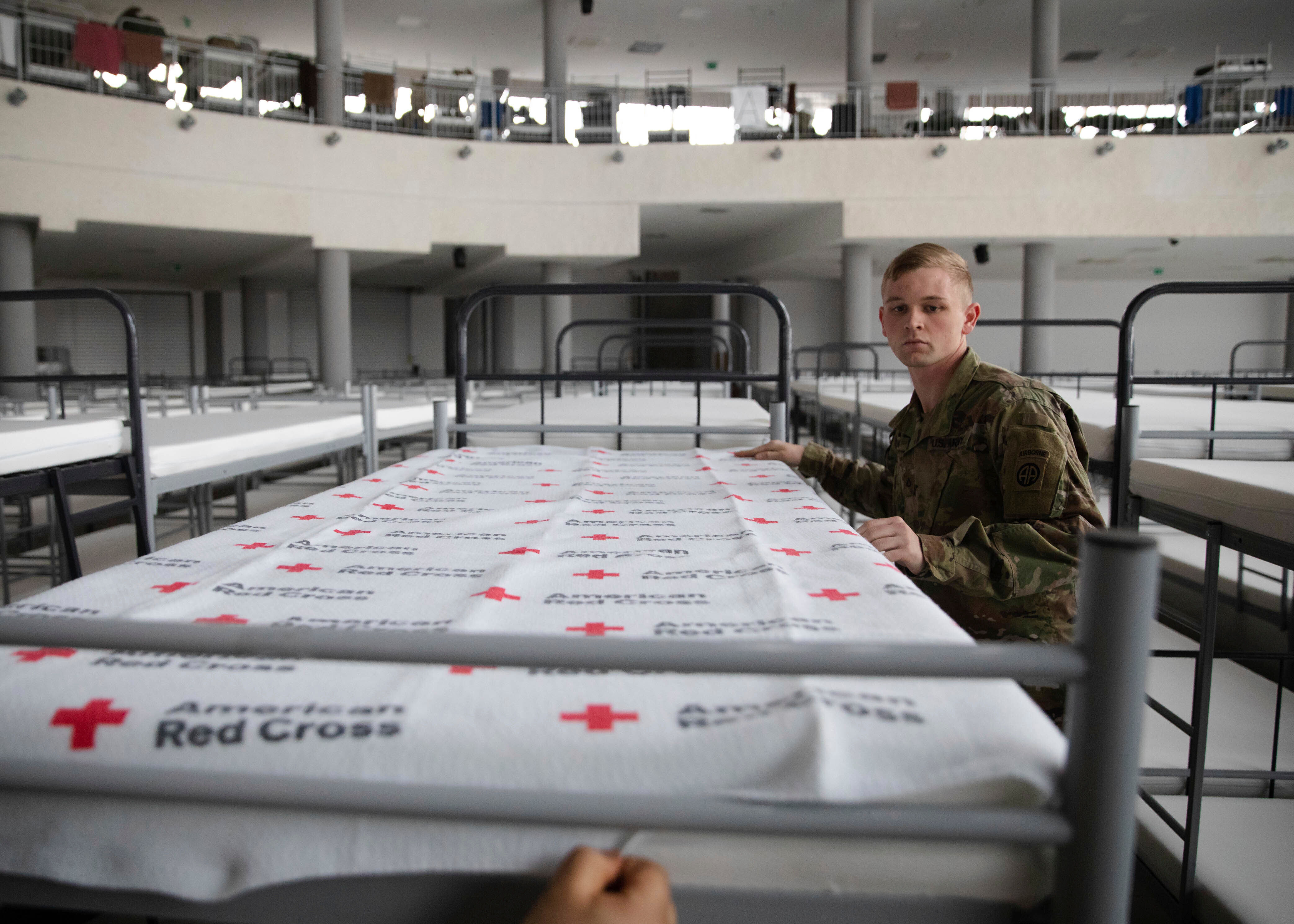 The Ukraine crisis has triggered a large-scale humanitarian emergency, and families are in great need of aid.
If you're looking to donate to this effort, below are some organizations that are helping the people of Ukraine:
Afya Foundation
The
Afya Foundation
is working in partnership with the
U.S. Ukraine Foundation
and others to support the Ukrainian medical community and refugees seeking aid. Afya's Disaster Response Hub has been preparing wound care, surgical equipment, and biomedical equipment to be shipped. 
Americares
Americares
is helping deliver aid for families facing crisis in Ukraine and other emergencies around the world.
CARE
CARE
is providing humanitarian aid including food, water, and hygiene kits to the most vulnerable in Ukraine.
Come Back Alive
Come Back Alive
is a Kyiv based organization that supports Ukrainian soldiers with immediate necessities, food and supplies.
Doctors Without Borders
International Committee of the Red Cross
Hundreds of thousands of people have left their homes due to the situation in Ukraine, and tens of thousands have crossed into neighboring countries.
The Ukrainian Red Cross
is helping people affected by the conflict as the security situation allows, providing first aid and psychosocial support. Red Cross Societies in surrounding countries, with support from the IFRC, are assisting people leaving Ukraine with shelter, basic aid items and health services.
Federation for Jewish Philanthropy of Upper Fairfield County
Jewish Federations from across the country raised $4 million to help assist those in need in Ukraine.
Here's how
the Federation for Jewish Philanthropy of Upper Fairfield County is helping.
Razom for Ukraine
The nonprofit
Razom for Ukraine
is gathering donations for Ukraine, as well as publishing news updates and information about rallies and prayer vigils happening throughout New York City. You can find more on their Instagram page.
Save the Children
St. John the Baptist Ukrainian Catholic Church
UNICEF
UNICEF
is working to scale up lifesaving support for children and their families in Ukraine.
U.S. Ukraine Foundation
Donations to the
U.S. Ukraine Foundation
go to social and humanitarian programs, refugees, Operation "Ukraine AirLIFT" and the Kyiv Rotary Refugee Initiative.
World Central Kitchen
World Central Kitchen is serving thousands of fresh meals to Ukrainian families fleeing home as well as those who remain in the country.