Knicks and Blythedale make dream come true for 7-year-old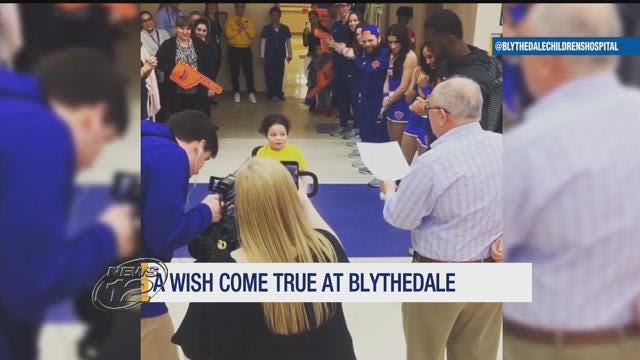 A local children's hospital made dreams come true for one little New York Knicks fan.
Hiroshy, a 7-year-old patient at Blythedale Children's Hospital, was officially introduced into the Knicks line-up on his wish day.
Knicks players Noah Vonleh and John Jenkins joined the New York Knicks 7th Avenue Squad and Knicks City Dancers to make Hiroshy feel like part of the team.
Hiroshy is a former preemie battling multiple medical complexities.
His wish came to life thanks to the hospital, Make-a-Wish Hudson Valley and Garden of Dreams.