IT'S TIME TO SHOVEL! 10 tips to help you dig out safely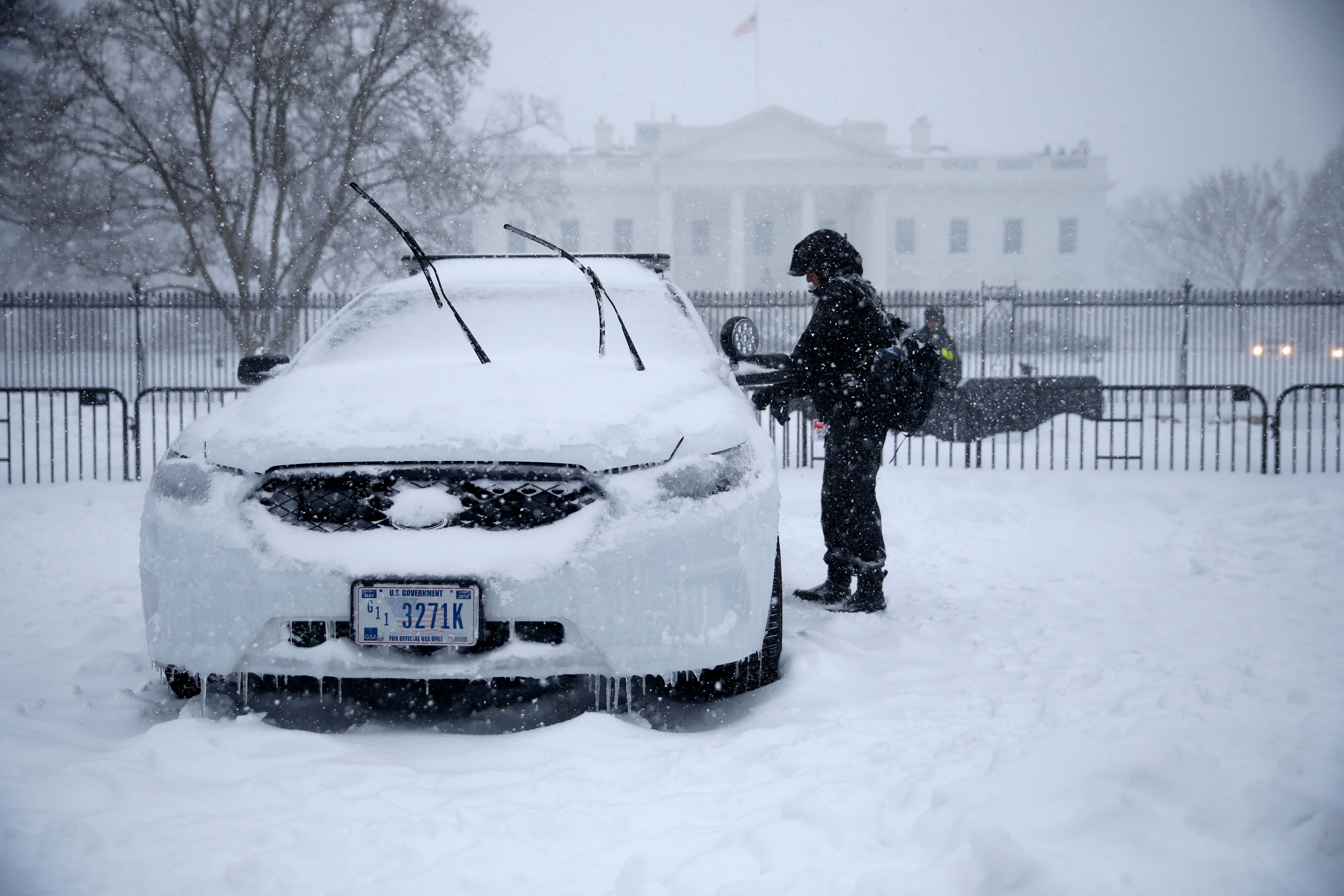 It's time to break out the shovels! But do you know how to do it safely?
The tips below can help you stay safe while shoveling snow:
1. Stretch before you go out
If you go out to shovel snow, do a few stretching exercises to warm up your body. This may prevent injury.
2. Cover your mouth
Protect your lungs from extremely cold air by covering your mouth when outdoors.
3. Avoid overexertion
Cold weather puts an added strain on the heart. Unfamiliar exercise, such as shoveling snow or pushing a car, can bring on a heart attack or make other medical conditions worse. Take frequent rest breaks, and drink plenty of fluids to avoid dehydration.
Here are some more tips for your heart
!
4. Keep dry
Change wet clothes frequently to prevent a loss of body heat. Wet clothing loses all of its insulating value and transmits heat rapidly.
5. Stay safe
Walk carefully on snowy or icy sidewalks. If using a snowblower, never use your hands to unclog the machine.
6. Maintain an awareness of utilities
Do not cover fire hydrants (more on this below - tip 9) with snow when clearing sidewalks and driveways. Do not shovel snow into manholes and catch basins.
7. Offer help
Offer to help individuals who require special assistance, including seniors and people with disabilities.
8. Clearing snow and dangling ice from roofs
Snow and rain that collects on roofs becomes heavy and may damage buildings. Remove leaves and debris from roof drains to prevent water from collecting.
In addition to cleaning out gutters, clear snow from roofs and drains. Flat roofs require special attention. Snow and water should be removed with drainage systems or manually.
9. Watch out for lifesaving equipment
The Firemen's Association of the State of New York (FASNY) asks residents to take the time to make sure fire hydrants near homes are accessible and visible to fire departments.
Shovel snow away from the fire hydrant, leaving at least 3 feet clear on each side.
They also ask that you clear all ventilation pipes around the house. This storm may have blocked, or iced over ventilation pipes and shafts for home heating units, washing machines, and other appliances. Poor ventilation can lead to dangerous buildup of carbon monoxide.
Here are more tips on carbon monoxide
.
They also say you should check that your vehicles' exhaust pipes are clear of snow before starting them.
10. Walk carefully
Walk carefully on snowy, icy sidewalks. Slips and falls occur frequently in winter weather, resulting in painful and sometimes disabling injuries.