Iona men's basketball team looks for big upset in NCAA tourney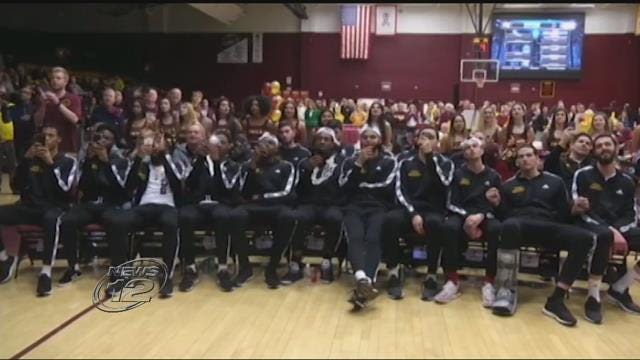 New Rochelle sports fans are getting ready to cheer on the Iona Gaels ahead of their game tonight.
The men's basketball team earned an automatic bid to the NCAA tournament with their fourth straight Metro Atlantic Athletic Conference Championship title.
The team is set to play in Ohio against the number one seeded North Carolina Tar Heels.
Fans of the team are proud of the players and are looking for an upset.
"The spirit is there so we hope the best for our team," said Carlos Yanez.
The Gaels beat the Tar Heels back in 2002.
This is their sixth overall trip to the NCAA tournament.