Port Chester fire labeled "suspicious"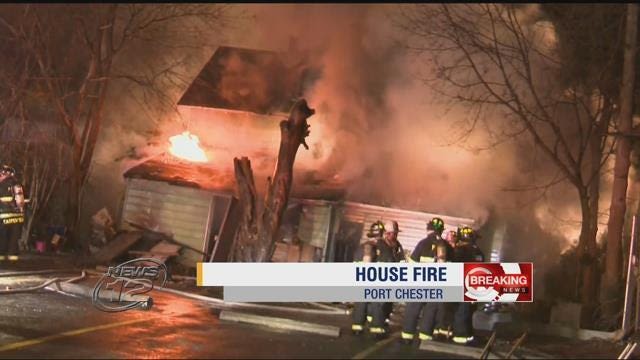 A fire that destroyed an abandoned home in Port Chester overnight is being labeled suspicious.
Fire officials say flames broke out in the basement at 61 Smith St. around 4 a.m.
It took firefighters from several different departments close to three hours to put out the stubborn flames amid heavy smoke. Even though the house was vacant, fire officials say the gas was still on and that fueled the flames. Also, the cold made for some icy conditions making it slippery for crews, but no one was injured. 
Port Chester village officials tell News 12 there was a problem with squatters recently.  Daisy, Westchester County's arson detection dog, was brought in to help investigators. "There was a squatter that was removed from the property about a week or two ago, and it's a suspicious fire. That's why the arson team is here," says Port Chester Village Manager Christopher Steers.
Investigators says there was a partial collapse inside, so the house will probably be knocked down at some point.