Head-on crash causes rollover in Carmel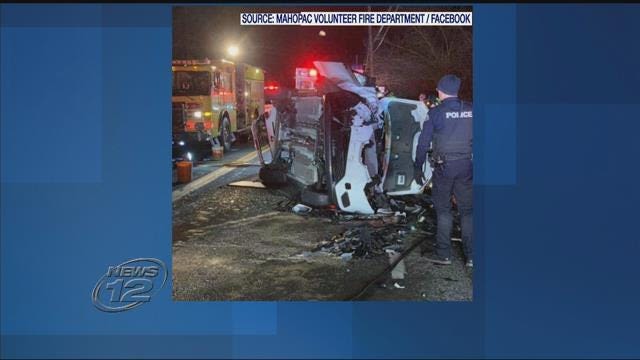 Police say a 66-year-old Carmel man has been charged with aggravated DWI and vehicular assault after a head-on crash in Putnam County Sunday.
The crash happened just before 6 p.m. on Drewville Road in Carmel.
News 12 was told that three people in the other vehicle - a husband, wife and son - were hurt.
Officials say the husband had a skull fracture that was not considered life-threatening. Authorities say the other injuries weren't as serious.