Hamilton Hurricane: The storm that may have altered American history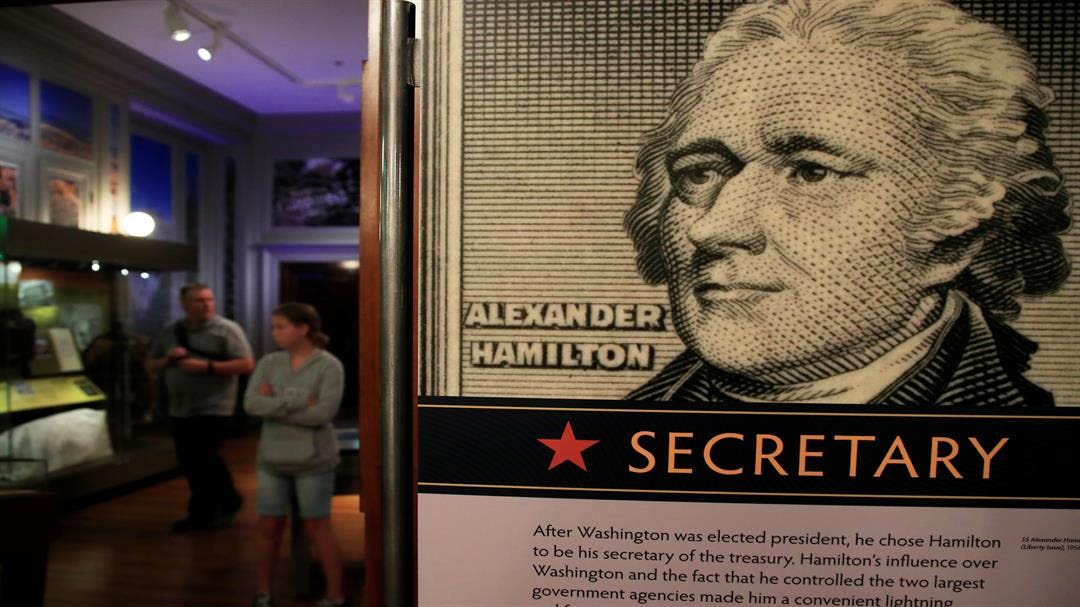 2020 has been one of the most active tropical weather seasons of all-time. We have almost exhausted the list of names from the English alphabet and are on pace to require the Greek alphabet for only the second time on record. We just recently passed the well-known peak of hurricane season, but also the anniversary of an event not many people know about. It is one that may have led to the birth of our nation.
When we think of America's founding fathers, we think of Washington. Jefferson. Franklin. However, no conversation of our nation's independence would be truly complete with out the name Hamilton. He was an integral part in winning freedom from the British. Heck, he was so important, they wrote a play about him.
You've probably heard of it by now - one of the most acclaimed and decorated musicals of all-time.
Recently, "Hamilton" was released on the Disney+ streaming platform for all to see. The play was in such high demand since opening night, it's likely that many whom wanted to check it out never got the chance to. And the current global pandemic has canceled months worth of shows, further frustrating anxious ticket holders. I was lucky enough to snag a pair a few years ago, and it was an exhilarating theater experience. The show is jam-packed with numerous catchy raps and songs, such as "Aaron Burr, Sir," "My Shot," "Wait For It" and "The Room Where it Happens."
But there is one number, perhaps a much lesser well-known one, that refers to a key event in Alexander Hamilton's extraordinary life.
"Hurricane."
It is a serious, powerful ballad that tells of a major storm he experienced while still living in the Leeward Islands. Hamilton was born on the island of Nevis, but moved to St. Croix shortly thereafter. He was 17 years old when the strong hurricane devastated the island, nearly two and a half centuries ago. The storm killed over 280 people in all, but Hamilton survived and was inspired by the ordeal. A week later, on Sept. 6, 1772, he wrote a letter to his father. It was passionate, insightful and thought-provoking, and showed that Hamilton was wise beyond his years.
A journalist by the name of Hugh Knox got a hold of the letter, and had it published in St. Croix's Royal Danish-American Gazette newspaper. He was referred to only as "a Youth of this Island." Soon, it was read by the entire community, including the town's leaders. They were blown away by the literature, and immediately decided that this "Youth" was made for bigger and better things. They raised money for him to take his talents to the then North American colonies, where he could receive a complete education. The rest, is history.
Ironically, as of the publishing of this article, Hurricane Paulette made landfall on the capital of Bermuda - Hamilton.
READ THE FULL LETTER HERE.