Officials: Mount Vernon gun buyback yields 50 weapons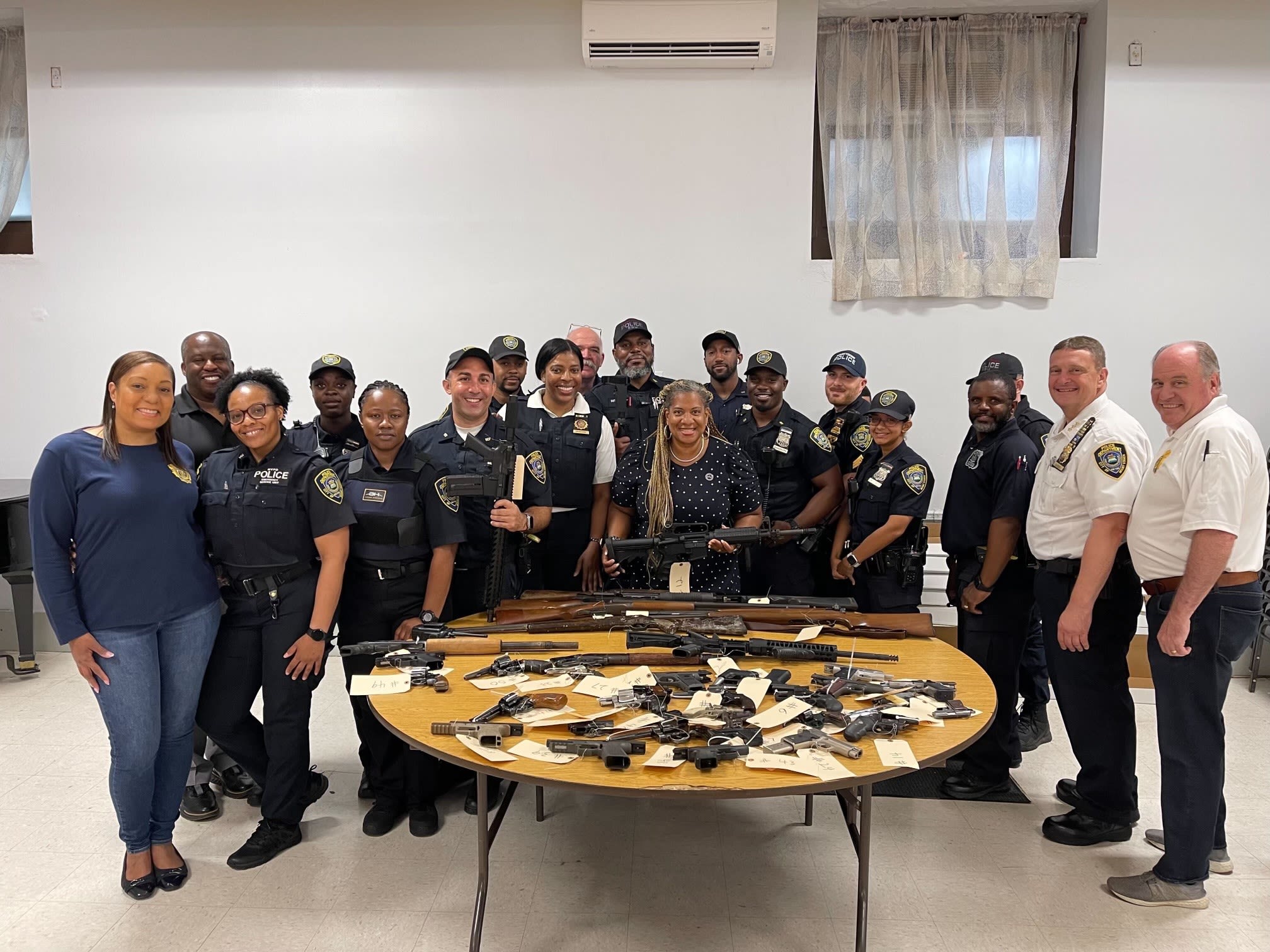 New York Attorney General Letitia James and the City of Mount Vernon hosted a gun buyback event at the Greater Centennial A.M.E. Zion Church on Saturday.
In an effort to get weapons off the streets during Gun Violence Awareness Month, the event allowed residents to hand in their guns for money with no questions asked.
Nonworking, antique, homemade or 3-D printed firearms went for $25. Standard rifles and shotguns were $50. Handguns, assault weapons or ghost guns were $500.
The guns had to be unloaded and transported to the event in either a plastic bag or paper box, according to officials.
Licensed gun dealers and active or retired law enforcement officers were not eligible for the program.
There was no limit to the number of firearms someone could return. However, the maximum payout was $1,000 a person.
The City of Mount Vernon told News 12 that 50 guns were collected during the event.
"These are guns that are no longer in people's homes that can hurt children," said Mayor Shawyn Patterson-Howard. "Guns that cannot be used any longer in crimes, whether its robberies or murders."
There were reports on Saturday night, however, of those gift cards that were handed out in exchange for guns not working.
News 12 reached out to Patterson-Howard about this.
She released a statement that read in part, "To those who received Target Gift Cards at the Gun Buyback in Mount Vernon today, there appears to have been a glitch with the activation of the gift cards. We are working with our gift card partner to fix it, but we ask people to hold onto their cards as this is worked out."
She added that she hopes the gift cards will work by Tuesday at the latest.
Editor's Note: An earlier version of this story reported that 1,250 weapons were handed over during the buyback event. The actual number was 50.