Guide: LGBTQ+ groups to donate to and volunteer with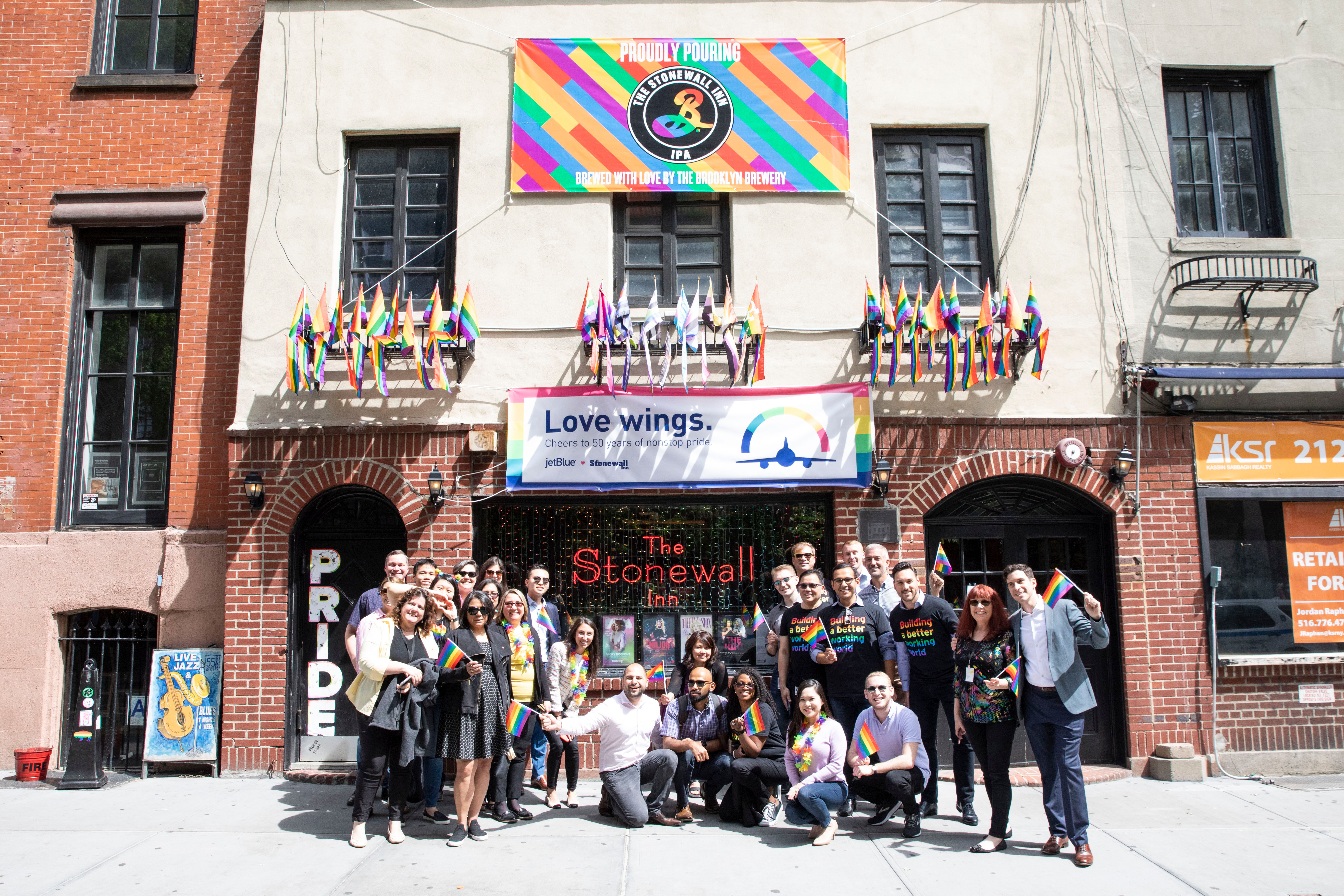 Looking to donate or volunteer with LGBTQ+ groups during Pride Month?
Below is a list of groups to help you pick:
Genders & Sexualities Alliance Network
GSA clubs, or GSAs for short, are student-run organizations that unite LGBTQ+ and allied youth to build community and organize around issues impacting them in their schools and communities.
Learn how to start a GSA here
.
Or donate here
.
GLAAD
It Gets Better Project
The It Gets Better Project is a nonprofit organization with a mission to uplift, empower, and connect lesbian, gay, bisexual, transgender, and queer youth around the globe.
Click here to donate.
National Center for Lesbian Rights (NCLR)
National LGBTQ Task Force
National Trans Lifeline
NYC Pride
Parents, Families and Friends of Lesbians and Gays (PFLAG)
Founded in 1973 after the simple act of a mother publicly supporting her gay son, PFLAG is the nation's largest family and ally organization.
Donate here.
Q Chat Space
Q Chat Space is a digital LGBTQ + center where you can join live chat, professionally facilitated, discussion groups.
Join an upcoming group here.
Suicide Prevention for LGBTQ
This section of the Suicide Prevention Lifeline has information and resources for yourself and to help support loved ones who are LGBTQ+.
Volunteer here.
The Trevor Project: Crisis Intervention and Suicide Prevention
Founded in 1998 by the creators of the Academy Award-winning short film TREVOR, The Trevor Project is the leading national organization providing crisis intervention and suicide prevention services to lesbian, gay, bisexual, transgender, queer and questioning (LGBTQ) young people under 25.
Get involved here.
And donate here.