Resident: "Where are the poor people going to go if they close Mount Vernon Hospital?"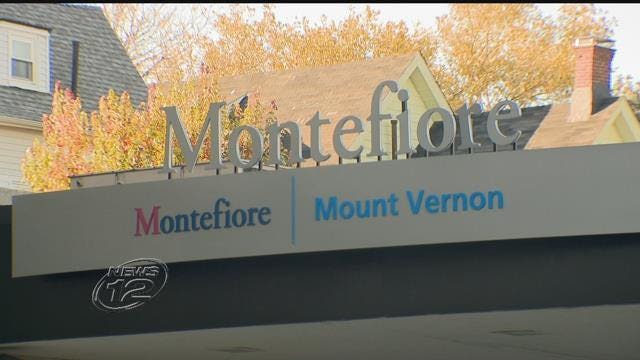 Many people living in Mount Vernon are upset over the recent announcement that the city's only hospital will be shutting its doors.
Dozens of people packed Grace Baptist Church Thursday night to see if there is a way to stop Montefiore Mount Vernon Hospital from shutting down.
Montefiore, which manages the 121 bed facility, announced the closure last week.
It plans to open another facility less than 2 miles away on East Sandford Boulevard, and replace it with a new $41 million, 40,000-square-foot facility.
But only emergency and ambulatory services will be provided. There will be no inpatient care or surgery services at the new facility.
In a statement, Montefiore officials said, in part, "Our new site puts patients first, reflects best practices in health care and ensures Mount Vernon residents have high-quality care for years to come."
But people say they are still worried about the medical care that will no longer be available in the area.  "We need the hospital. We need Mount Vernon Hospital to remain open for care.  Where are the poor people going to go if they close Mount Vernon Hospital? Where do they expect us to go?  We need a hospital period. We don't need an urgent care. Urgent care doesn't have beds," says Wilma Frank, of Mount Vernon.
Judy Sheridan-Gonzalez with the New York's Nurses Association says that quality of care in the area may be stressed.
"We already have a shortage of beds and I worked Montefiore's other hospital," says Sheridan-Gonzalez. "We have patients in hallways, on stretchers, we have people waiting in the emergency rooms two to three days. Closing beds will just overwhelm our emergency rooms that are already overwhelmed."
The plan is to shut down the hospital at the end of next year when the new facility is opened.