Gov. Cuomo reports 3 deaths from COVID-linked illness affecting children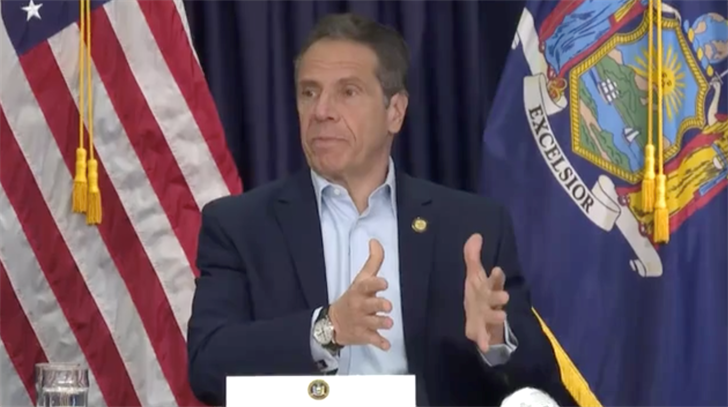 Gov. Andrew Cuomo gave an update Saturday morning on the response to the COVID-19 outbreak in New York.
BRIEFING NOTES:
-Cuomo says total hospitalizations, intubations and the number of new cases have all dropped. New cases are down to 572, it hasn't been that level since around March 20-21. "That is welcome news," he says.
-But Cuomo says another 226 New Yorkers lost their lives on May 8. "That number has been infuriatingly constant," he says, adding the number was the same 5 days ago. 
-The governor says the priority today is dealing with a new issue that is "truly disturbing," that is how the virus may affect children and infants. He notes that we previously believed that young people were not affected and that it mainly affected the elder or people with preexisting conditions. 
-Toddlers and children who have antibodies to COVID or who were positive for the virus are exhibiting systems of an inflammation of blood vessels similar to Kawaski disease or toxic shock syndrome. There are 73 cases of the COVID-linked disease affecting children in New York.  Three young New Yorkers have lost their lives to the disease, Cuomo announces.
-At the request of the CDC, Cuomo says New York is helping to develop criteria for identifying and responding to the syndrome. He says New York is also partnering with the NY Genome Center and Rockefeller University to conduct a genome and RNA sequencing study "to better understand the disease and possible genetic basis of this syndrome."
-Cuomo says it's possible this has been going on for several weeks but wasn't previously identified as linked to COVID. 
 -The governor discussed COVID-19's disproportionate affects on minority communities. He says Northwell Health is partnering with the state to open coronavirus testing sites at 24 churches in key areas, focused on targeting communities that are being hit by the virus.
-"The sites will be there. We now need New Yorkers to go get the tests," Cuomo says.

-Some of the new church testing sites will open the week of May 12-16, others will open the week of May 19-23.
-Rep. Hakeem Jeffries (D-NY) joined the press conference remotely to discuss the importance of expanding testing in New York's communities of color. "At the end of the day, this is not over for any of us before it's over for all of us," he says.
PHOTOS: Countries around the world cope with COVID-19