Going to extremes: Greenburgh woman to hike 7th largest lake in the world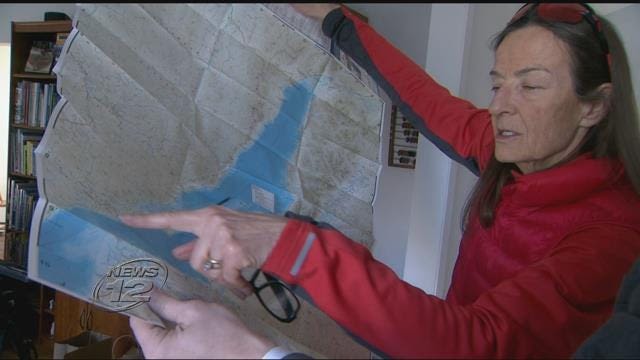 A Greenburgh woman is taking a hiking trip in the deepest, oldest and seventh largest lake in the world.
Alicja Barahona will be hiking Lake Baikal in Siberia, Russia.
"I like to challenge myself.  I'm an extreme ultra runner.  I've done a lot of running pulling a sled," she says.

Barahona says this challenge is unique to others she's faced.

She says the biggest challenges are the cracks in the ice, the low temperature, the shifting winds and the fact that there are a lot of earthquakes.
Rick Garrigan from California will join her. Both say they have been preparing extensively for the extreme journey.
 
Barahonoa and Garrigan will not only be walking and running the 400-mile lake, they will be pulling two sleds behind them - each carrying 200 pounds of supplies.

"It's a once in a lifetime bucket list opportunity," says Garrigan.

Barahona agrees but says she is also raising money for multiple sclerosis on the trip.

They will fly out of New York for Russia on Saturday evening.