Fun ways to celebrate St. Patrick's Day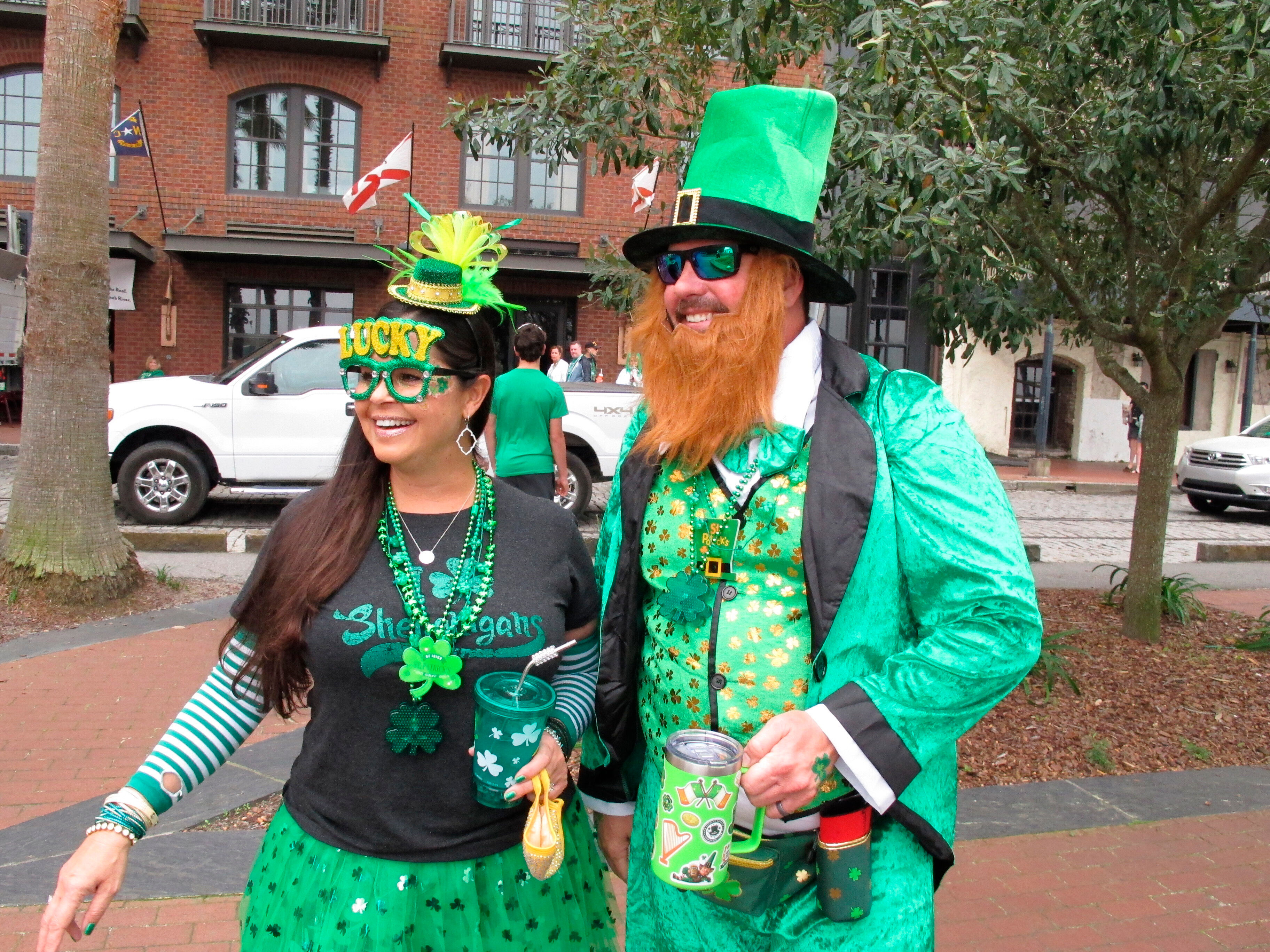 Happy St. Patrick's Day! 
Are you ready to start celebrating? From delicious deals to parades - we've got you covered with ideas for the whole family!
DEALS
Applebee's
Enjoy $6 St. Patrick's Day drinks at
Applebee's
, including the Tipsy Leprechaun and the Pot O' Gold Colada.
Chili's 
March is all about margaritas at Chili's.
Click here
for happy hour specials!
Jamba
Jamba is offering BOGO 50% off all green smoothies for Jamba rewards members on March 17.
Jamba fans can also snag a limited-time-only smoothie for the entire month of March – the Luck of the Tropics Smoothie. A delicious combination of passion mango juice blend, oat milk, kale and mangoes, this smoothie is part of Jamba's Monthly Mystery menu and is available to order only through the Jamba app or Jamba.com
Mrs. Fields
Get up to 25% off on St. Patrick's Day gifts from
Mrs. Fields
. Click here for the deals.
FUN FOOD/DRINKS
McDonald's
McDonald's
will once again be offering Shamrock Shakes to celebrate the day!!
Wawa
PARADES
What better way to celebrate than heading out to a parade? Below is a list of parades around the tri-state area.
PLEASE NOTE: Dates/times are subject to change. 
The
NYC St. Patrick's Day Parade
is being held today along Fifth Avenue! The 2023 grand marshal is Kevin J. Conway. It starts at 11 a.m. and marches up Fifth Avenue beginning at East 44th Street and ending at East 79th Street.