Firefighters simulate car slamming into building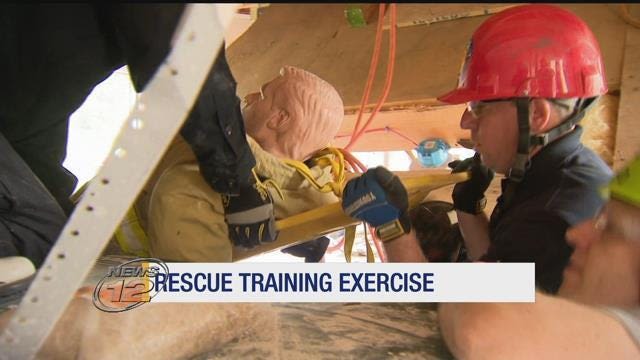 More than 100 Westchester firefighters had their hands full Thursday with a simulated rescue operation meant to prepare them for a real disaster.
Crews from Hartsdale, Greenville, Fairview and Scarsdale worked together on the training exercise at the old Elmwood Country Club.
In the simulation, firefighters rushed to rescue a trapped victim and secure a structure after a car lost control and slammed into a house.
"We have a lot of vehicles that drive into buildings throughout the county," says Hartsdale Deputy Fire Chief Tim Mentrasti. "Being able to actually put one in a building is pretty rare."
Over the course of two days, roughly 180 firefighters go through the crucial training.
"When an incident like this happens, no one department can handle it on their own," says Hartsdale Fire Chief Ed Rush. "That's why we're all going to be working together. It's so important to have an opportunity like this to work together, so that the day it happens, we're not all introducing ourselves to each other."
All of this training is possible thanks to a state grant. The building for the firefighter training was donated by the Elmwood Country Club and the cars were supplied by a local scrapyard.