Firefighters secure A/C units that nearly fell off Yonkers building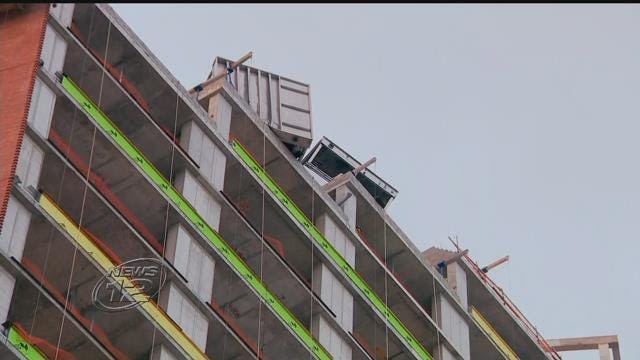 The wind caused a potentially deadly situation in Yonkers, as two cooling devices were spotted dangling from the roof of a building Wednesday.
Officials rushed to the scene of a 25-story building on Warburton Avenue around 4 p.m. after the rapid squall brought heavy winds strong enough to push two massive air-conditioning units near the edge.
Firefighters rode in an elevator to the top of the building and used ropes to secure the two 5,000-pound devices. Debris and cement flew off the building.
The area was to remain closed off until construction crew could relocate the cooling units.