Firefighters rescue woman from burning home in New Rochelle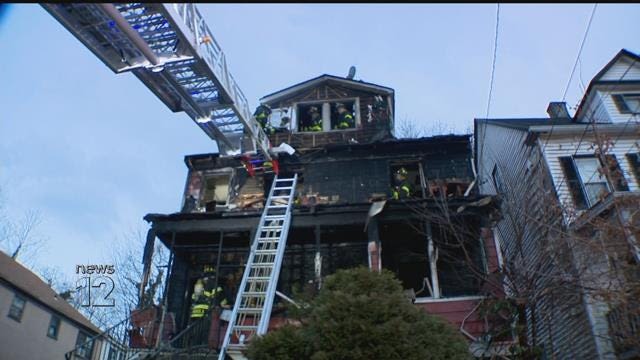 Firefighters rescued a woman from a burning home in New Rochelle Sunday.
The fire broke out on Chatsworth Place shortly before 4 p.m.
Fire officials say they found a woman unable to leave the home as the flames burned through the first floor.
"They got a ladder to the rear to the second-floor window and took her down a ground ladder, so that was a successful event there and we're glad for her. Iwas just talking to her and she's walking around," said New Rochelle Fire Department Chief Andy Sandor.
First responders quickly helped her escape through the back of the home as the fire crept up to the second and third floor.
The home next door suffered exterior damage from the heat but officials say they were able to keep the fire from spreading.
The cause of this fire is still under investigation, and News 12 was told that no one was seriously injured.