Fire and ice: Flames destroy Spring Valley home during snowstorm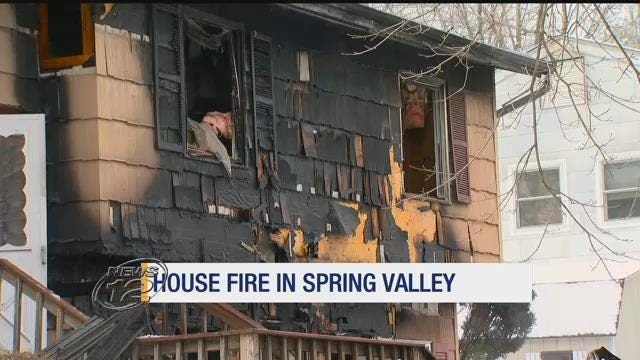 It was a battle of fire and ice in Rockland County this morning as firefighters battled a fast-moving blaze.
Fire officials say a car caught fire and the flames spread to a nearby house on Bedford Court in Spring Valley. The two-story home with wooden shingles quickly became engulfed in flames.
Roughly 40 firefighters responded and were able to put the flames out quickly, but there was extensive damage to the second floor and attic.
No one was hurt, but unfortunately the home is now unsafe to occupy.
It is unknown exactly how the car caught fire, but officials say it does not appear suspicious.