Body of drowned boater found in Greenwood Lake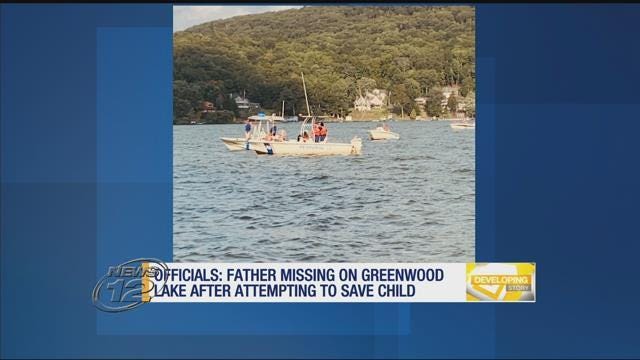 Dive teams have recovered the body of a boater who went missing on Greenwood Lake Sunday.
Greenwood Lake Police Chief John Hansen says children from a crowded pontoon boat were swimming in the lake with life vests on, but started to struggle when trying to get back in the boat shortly after 5 p.m.
Hansen says Dovid Traube, 38, of Chestnut Ridge, jumped in to save the kids. Traube, who wasn't wearing a life vest, was able to get the kids in the boat, but went under water and never resurfaced.
Several departments were called in to look for Traube, but the search was called off due to heavy rain and lightning last night.
The search resumed this morning, and divers with sonar were able to locate his body.
The two kids, both under the age of 10, were OK.