DPW crews get set for weekend snow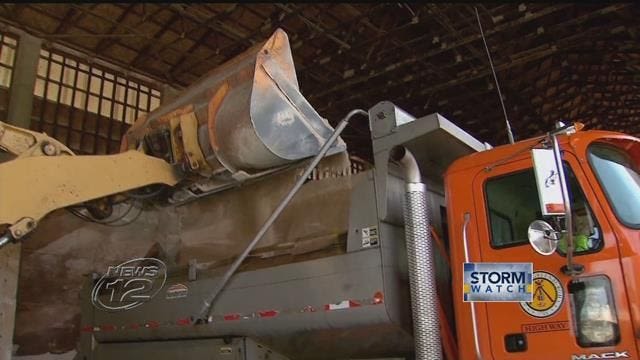 With two weather events expected over the next few days, Yonkers DPW workers will operate on a rotation, making sure streets are maintained.
Nearly 50 plow trucks are fueled and filled with salt.

DPW workers tell News 12 that many of the streets have already been pre-treated.
News 12 meteorologists says a total of 3 to 5 inches of accumulation is possible into Saturday morning. Sunday is expected to see light snow or a wintry mix by the mid to late afternoon.
Drivers are urged to use caution and be mindful of plows.