Deals: National Coffee Day 2019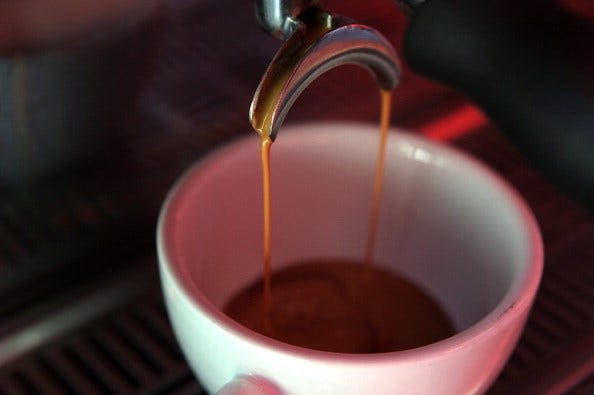 Coffee lovers, get ready for some deals! National Coffee Day is celebrated on Sept. 29. 
Here's a list of some popular spots where you can get freebies or discounted coffee:
7-Eleven
: For a limited time with the 7Rewards app, get any size coffee for $1.
Barnes & Noble Café
: Customers get a free hot or iced tall coffee with the purchase of any bake case item from a Barnes & Noble Café.
Baskin-Robbins
: Get a small Cappuccino Blast for just $2.99 (a frozen coffee made with 100% Arabica coffee, milk and ice cream.)
Keurig.com
: If you were born on Sept. 29, and your name is any variation of Joe, you can enter to win a free Keurig K-Duo Single Serve & Carafe Coffee Maker, along with a year's supply of K-Cup Pods. Visit
here
to sign up.
QuickChek
: First-time users of the chain's mobile app get a free hot or iced coffee Sunday when they
download it.
Starbucks
: While other companies are giving away coffee, Starbucks says that for every cup of the medium roast sold, 15 cents will be distributed equally between International Women's Coffee Alliance and Days for Girls, two organizations that support empowering women and girls.  Read more about the
initiative here.
Wawa
: Become a Wawa Rewards member to get a free cup of coffee on National Coffee Day.