County Parks Foundation embarks on yearlong restoration of Tibbetts Brook Park gazebo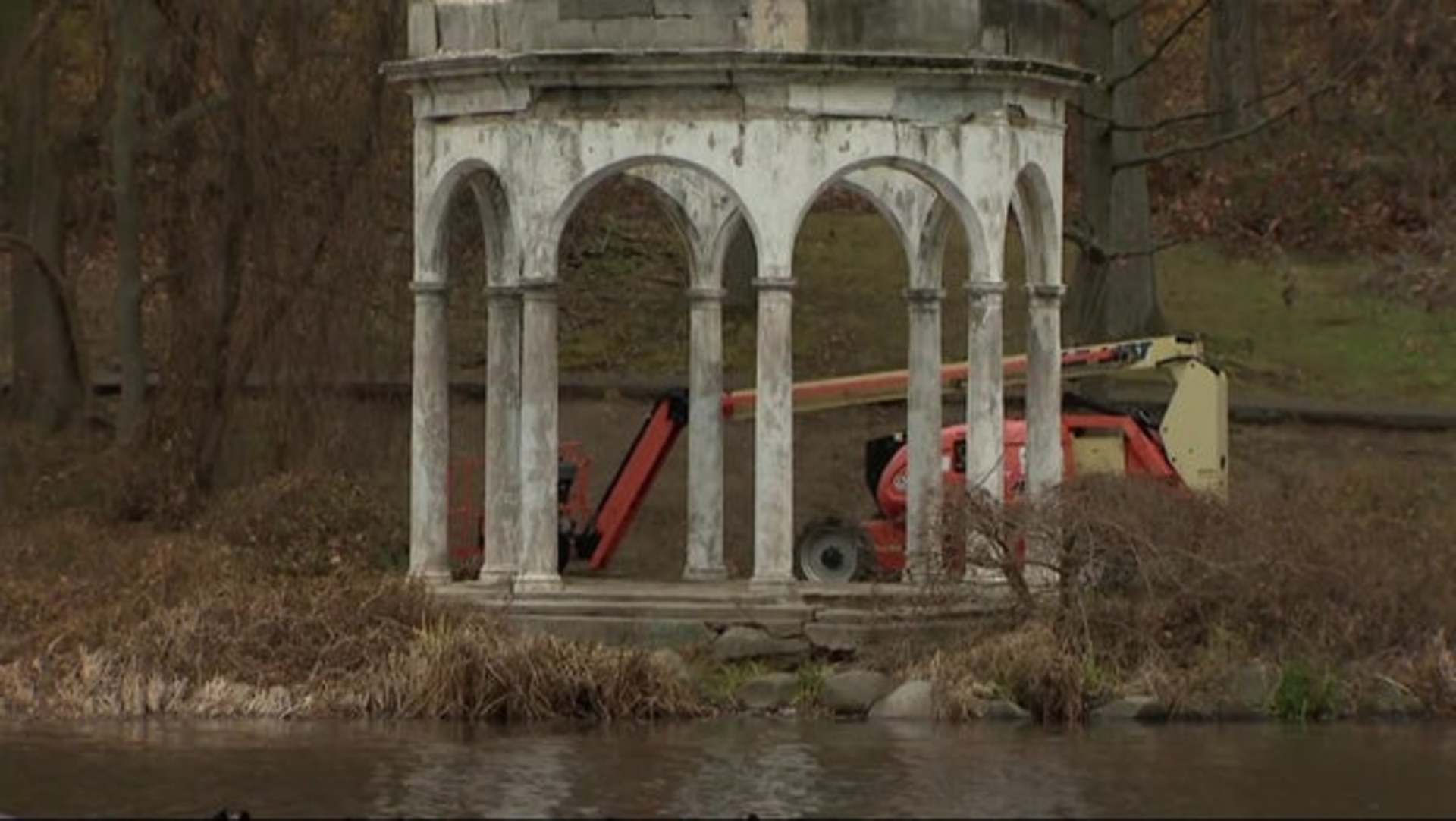 The Westchester County Parks Foundation is embarking on a yearlong restoration project that will transform the gazebo in Tibbetts Brook Park into a state-of-the art performance space. 
When it was constructed in the 1920s as a lakeside pavilion and bandstand, the gazebo was the toast of the town. 
Park devotees like Bronxville philanthropist Carolyn Moriarty are determined to bring it back to its original splendor. 
"This is a beautiful structure In a beautiful park that will be made beautiful as it once was for us all to enjoy," says Moriarty. 
It will have enhanced lighting and sound, as well as seating, to bring the community together. 
The project is taking place alongside other major work at the Tibbetts Brook Park. 
"Every piece of asphalt, every walkway, every parking lot, sewage, drainage will be redone," says Westchester County Parks Commissioner Kathy O'Connor.
Construction on the project is expected to start in a couple of weeks, with the gazebo opening to the public in late 2022.