Executive Day: 500 vaccinations given since start of measles emergency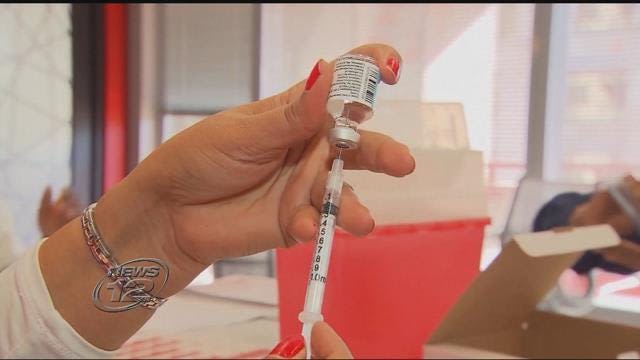 Rockland County Executive Ed Day says that more than 500 people have been vaccinated since the county declared a state of emergency due to a measles outbreak.
In his first update since declaring the emergency, Day says there are now 157 confirmed cases of measles in the county.
Day says one of the reasons for the emergency declaration concerns further spread of measles through families and friends getting together for the Passover and Easter holidays.
Under the state of emergency declared this week, anyone under the age of 18 without an MMR vaccine is banned from entering public places for 30 days. Day says anyone violating the order may be fined $500 or be jailed for six months.
County officials say the only exemption from vaccinations are people who cannot receive it for medical reasons.
Day says he's also fighting misinformation about religious exemptions, saying there are none for those of the Catholic or Jewish faith.
Day says the county is continuing their outreach, especially to schools.
"I am asking that schools revisit that area to ensure they are complying with the law," says Day. "There are sections in the law that call for them to revisit the initial objections that were raised, the initial exemptions that were raised, they need to make sure the exemptions they are applying are truly appropriate."
County health officials say they are working closely with state officials and that vaccines are effective up to three days after exposure to the virus.