Continuing construction at Westchester County Airport frustrates neighbors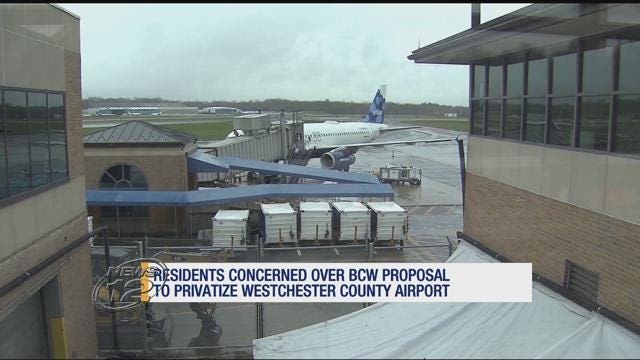 Neighbors are voicing their concerns over ongoing construction at the Westchester County Airport.
It's been months since Million Air opened a new hangar at the Harrison airport, but work in the area has not stopped.
"We're going to see a whole lot more of these kinds of operations when there's no restriction and there's going to be increased air, noise and water pollution as a result," said Jonathan Wang, who represents the group "Citizens for a Responsible County Airport."
Wang says the ongoing construction at the Million Air hangar is an example that privatizing Westchester County Airport in any way could be a problem for the community.
News 12 reached out to the Business Council of Westchester but because of the Jewish holiday, no one was able to deliver a statement.
Million Air responded, saying in part: "We are committed to a common goal with the community and local businesses to provide adequate airport facilities that reduce the amount of repositioning flights to pick up and drop off passengers that occur from Connecticut, Pennsylvania, New Jersey and surrounding airports."
Wang says he still has concerns over noise and hazardous materials leaking into the environment.