Camp showcases top basketball talent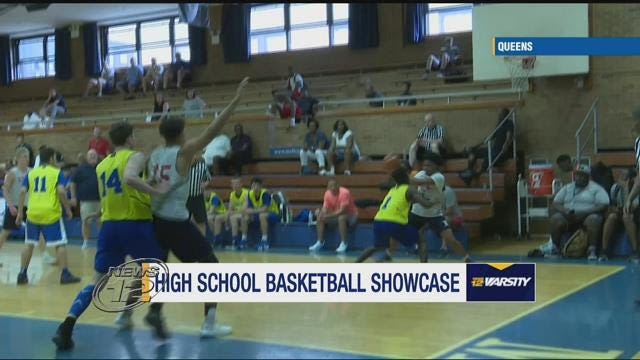 One of the biggest and brightest high school basketball showcases took place this weekend in Queens.
A total of 27 Catholic schools, including Stepinac and Iona Prep, took part in the CHSAA June Camp.
Over 100 college coaches from Division One to D3 have been scouting the hoopsters and in some cases making scholarship offers.
The event was put together to help open doors for players and get them to the next level. "I think the NCAA is trying to give them more of the opportunity to receive those offers and more exposure. For those kids without this platform and league support this wouldn't be possible," says Stepinac High School Basketball coach Pat Massaroni. "Some of these teams and players, we've played against this past year, so it's great competition here and I'm glad the college coaches come out and see us compete," says Stepinac Senior Guard R.J. Davis.