Bushwick pastry shop brings sweets and tradition for the holidays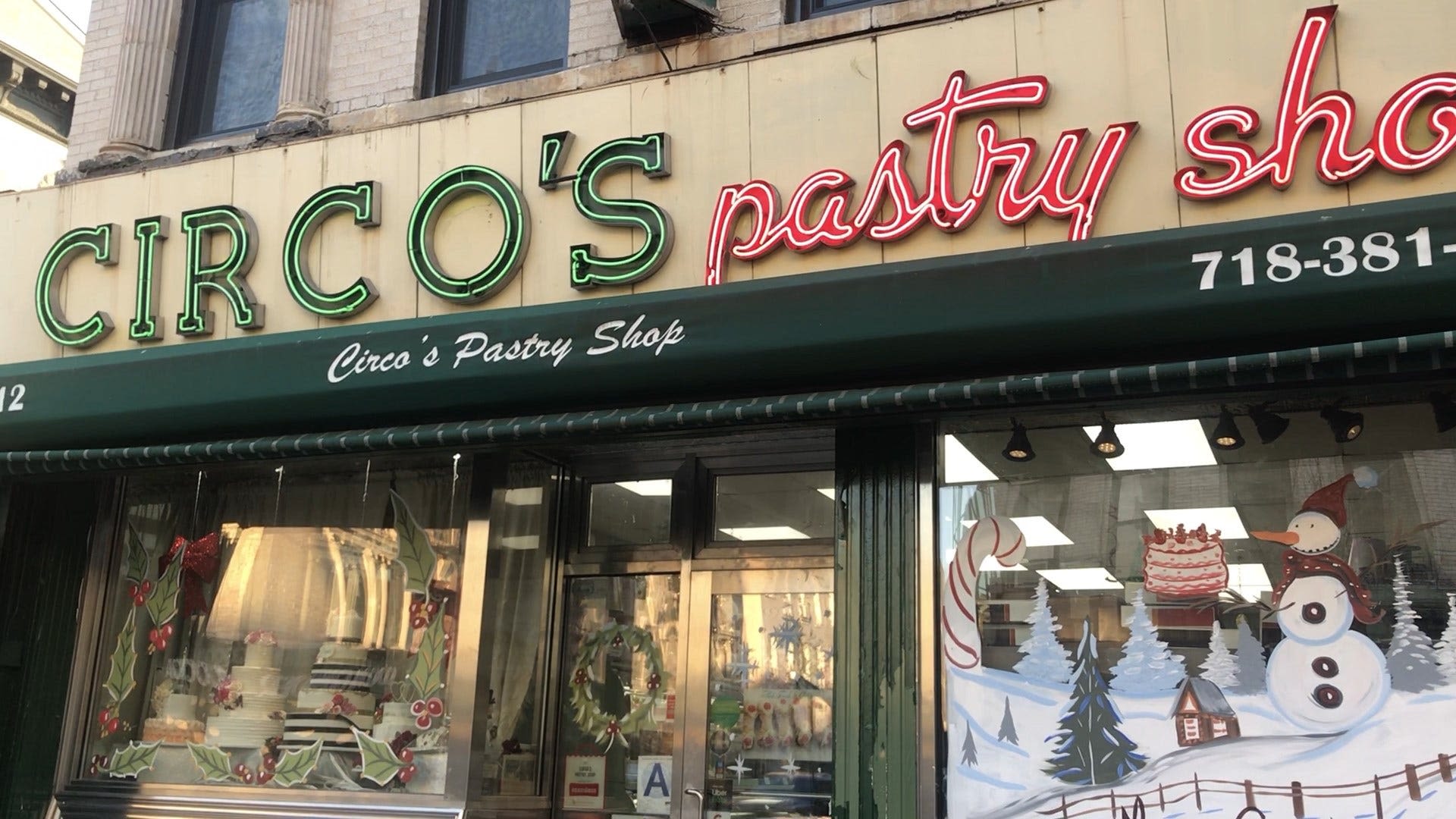 By Digital Producer Liz Muentes
The holiday season is here and what better time for holiday cookies.
Circo's Pastry Shop in Bushwick has been serving its customers delicious desserts for over 70 years.
And it is ready for the holiday season with its holiday specialties like the honey bowl, also known as the Pignolata, which is a fried dough glazed with honey. 
The Christmas fig cookies, which is a Circo's staple and comes in different forms like glazed sugars, plain and the small fig is made with a different dough on the outside.
Established in 1945 by Sebastiano Circo and owned by the Pierdipino family for the last 20 years, Circo's prides themselves on keeping the original taste and tradition alive.