Bill being reintroduced would raise tobacco age in Westchester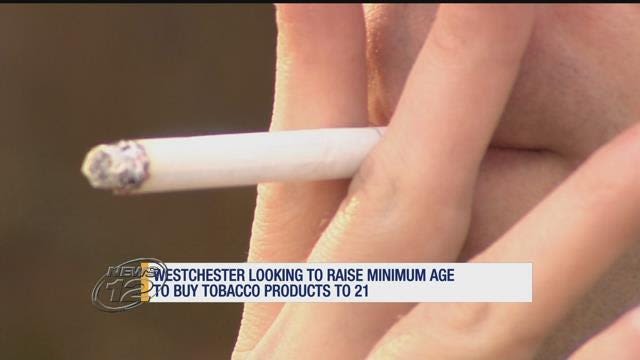 A new bill being reintroduced by Westchester County legislators would ban people under 21 from buying tobacco products or e-cigarettes.
Ten other counties in the state, including Orange and New York City, have implemented the ban.
Democrat Catherine Borgia says increasing the age will reduce the amount of people who become regular smokers in adulthood, a habit she says killed her father.

Republican Legislator John Testa, says the law would be a competitive disadvantage for stores in Westchester when people go across the border to buy.

At the Vape Cave in Yonkers, owners say they think the bill would hurt their business because many of the customers are under the age of 21, and it would also impact the overall mission.
 
"We are just happy to help people to help individuals who want to live a healthier lifestyle," says Carla Bowers, of the Vape Cave.
Bowers says she helps smokers at her store transform from using traditional cigarettes to electric cigarettes.

The bill will be reintroduced at Monday evening's county Legislature meeting and then sent it into committee. Democrats have a supermajority, so it's likely the bill will be voted out of committee and signed into law.