Apple expected to unveil 3 new iPhones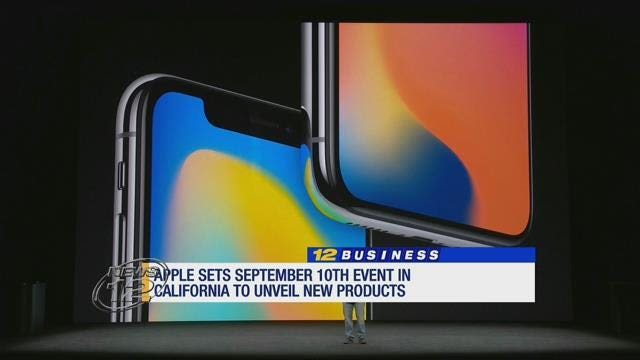 Apple is expected to unveil its new iPhones in less than 2 weeks. 
Apple has sent out invitations to the media for an event on Sept. 10 at its headquarters in California.
Reports indicate Apple will launch three new iPhones, including 2 pro models.
The company may also give details on its new streaming TV service, Apple Plus.