Allegations surface of sexual abuse by Irish Christian Brothers clerics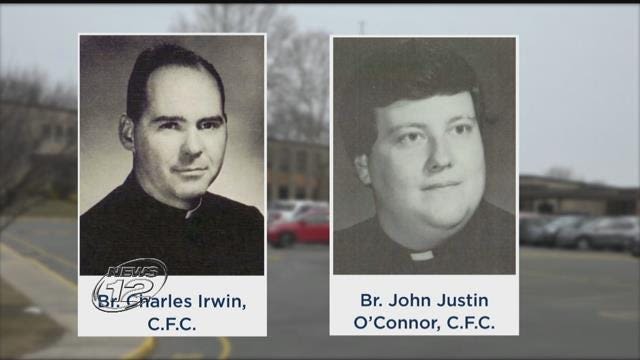 Two alleged victims have come forward reporting sexual abuse by clerics at Irish Christian Brothers schools in New Rochelle.
One of the victims' attorneys tells News 12 that the abuse took place on school grounds in the 1970s.
The two allege that Brother Michael John of the Blessed Sacrament High School and Brother Robert Pavlica of Iona Prep committed sexual abuse upon them as children who were students at the time.
Attorney Mike Reck says that over 420 people across the nation have reported sexual abuse by members of the Irish Christian Brothers.
In addition to the two latest allegations, attorneys at Jeff Anderson and Associates tell News 12 that they have also been contacted by two other victims who claim they were sexually abused by Brothers Charles Irwin and John Justin O'Connor at Iona Prep.
Several instances of alleged abuse were also reported in the Bronx.
Reck tells News 12 that the Irish Christian Brothers filed for bankruptcy back in 2011 -- a strategy that could have been used to shield church records and secrets, like sexual abuse allegations.
The victims' attorney says the Irish Christian Brothers have removed some of the accused individuals from their status, while others are being housed in church facilities.
The Irish Christian Brothers released a statement saying, "These allegations are not new to us because they were among the claims filed as part of the bankruptcy case in 2012. The accused left the order more than 35 years ago. Had they still been members of the order, these two individuals would have immediately been removed from all ministerial environments, and the province's ethics policies and protocols."