Adventure awaits: Scale the highest external building climb in the world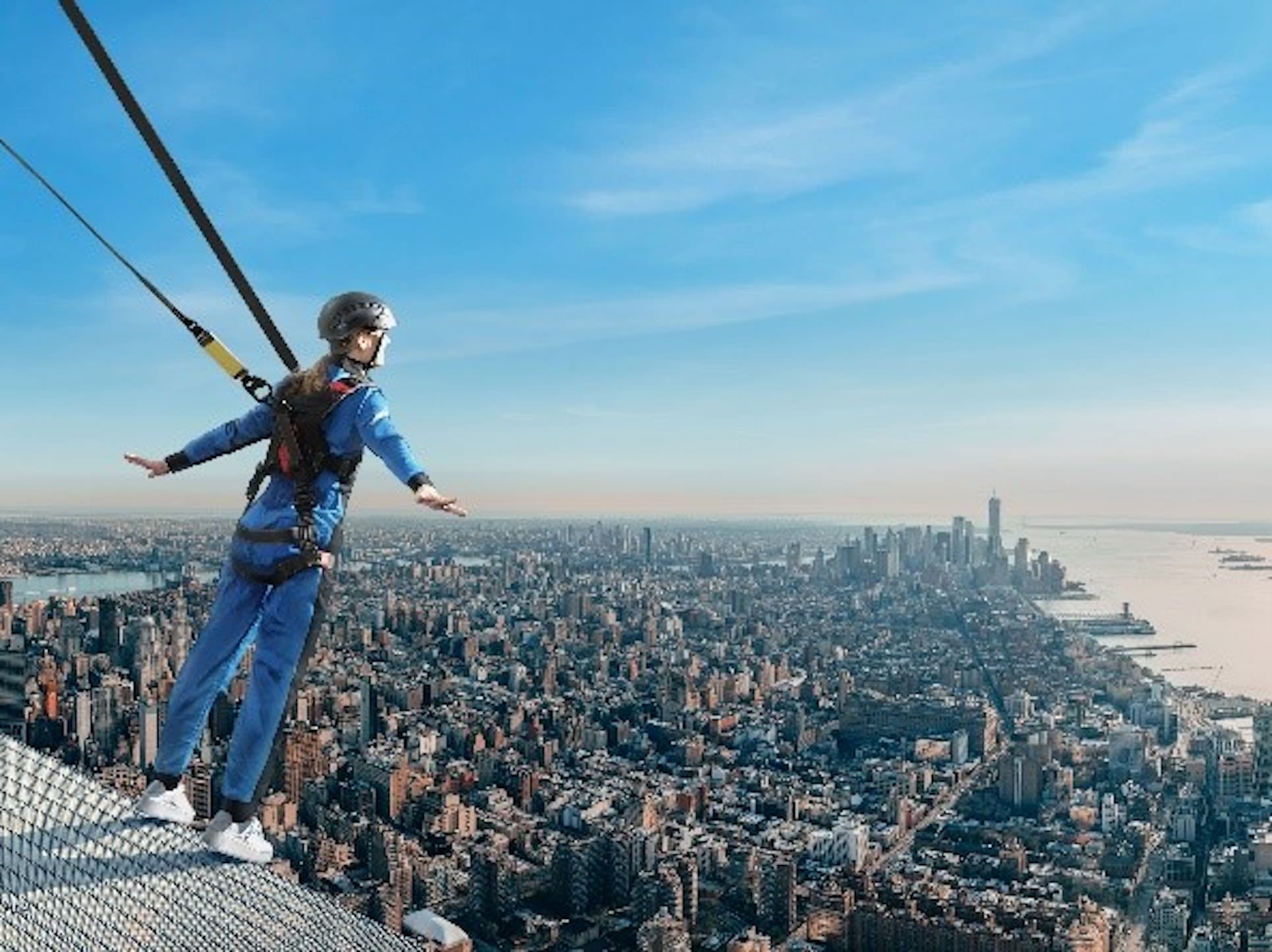 Ready for your next great adventure? 
Head on down to the Edge at Hudson Yards for the ultimate skyscraping adventure. 
City Climb offers thrill-seekers the highest external building climb in the world, challenging people to scale the outside of a more than 1,200-foot-tall building - and then lean out from the highest platform in New York City. 

Hudson Yards says climbers are fitted with specially designed safety harnesses and secured into the course via two cables attached to a trolley that moves with the climber throughout the journey. 

It says after ascending 32 steps to The Cliff and looking down 1,190 feet to the city below, climbers approach The Stair - consisting of 161 steps on an approximately 45-degree incline. Once they reachThe Apex at 1,271 feet, climbers will have the opportunity to lean out and hang over the platform.

The adventure will open Nov. 9. 
City Climb will be open seven days a week from 10 a.m. to 6p.m. Opening hours will change seasonally. 
Tickets are currently $185 and includes the City Climb experience, entry to Edge, and a digital Edge image. 
Inaugural guests will also receive a personalized video from their Climb and a commemorative medal.
Ticket sales start now
.