9 festive ways to ring in the new year safely as COVID-19 cases surge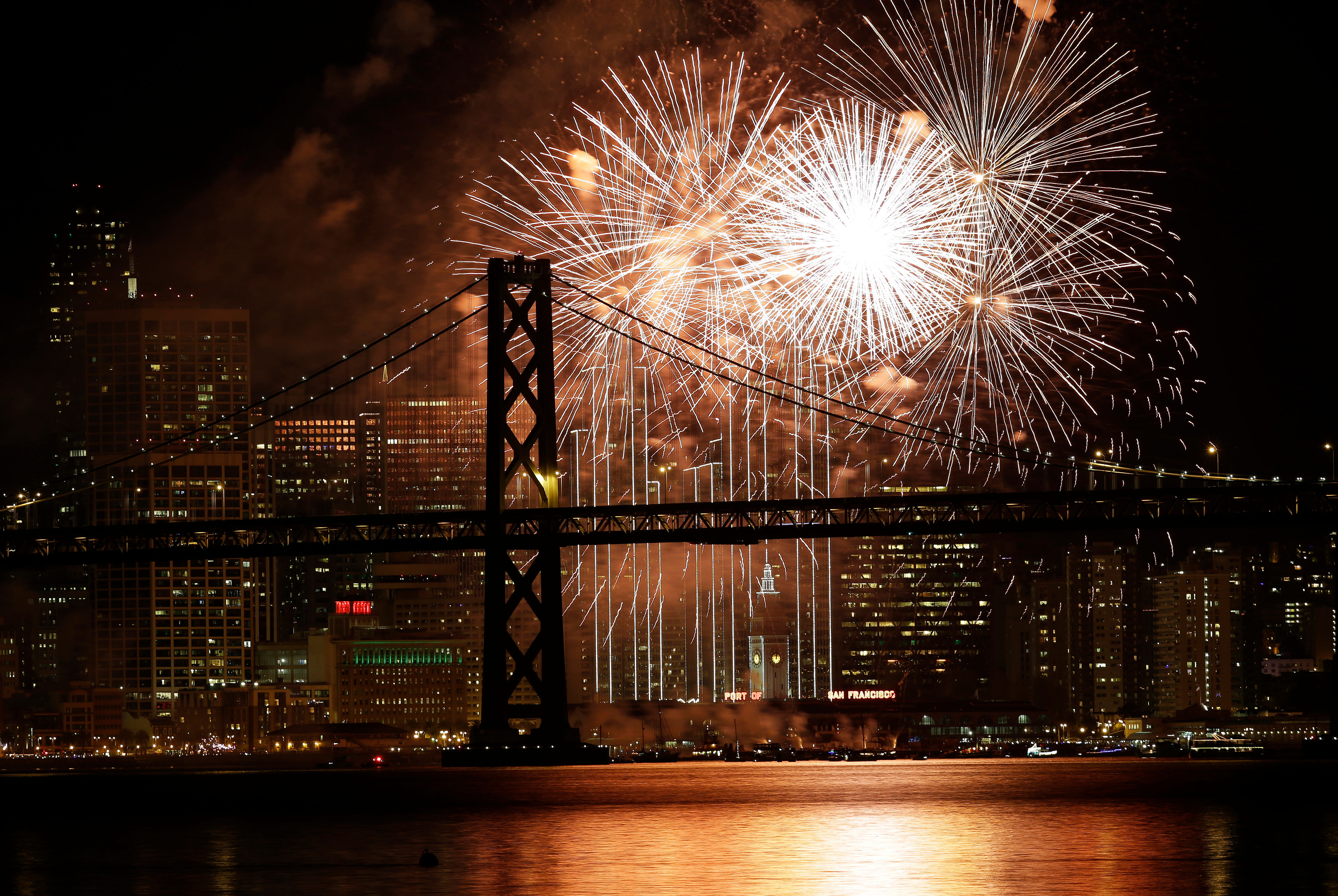 As COVID-19 cases surge due to the Omicron variant, New Year's Eve and New Year's Day may once again look different for some.
Many are choosing to forego normal holiday celebrations for smaller and more limited gatherings, meaning many of your typical traditions might not be possible. So, why not make some new traditions?
Take a look at the ideas below to have a festive New Year's Eve and New Year's Day:
1. Make and deliver holiday treats
Making homemade treats and delivering them to family, friends, and neighbors has been a popular tip for those celebrating socially distanced holidays and other events, and this season is no exception! Don't forget to take extra precautions to keep your baking area and tools sanitized.
2. Decorate
In addition to the Christmas decorations, give your home an extra holiday boost by decorating it for the New Year!
3. Dress up
Who said you can't dress up to just sit on the couch? Dress up fancy and get some great photo ops at home too!
4. Make a festive cocktail and food
Your New Year's Eve celebration needs a festive cocktail to toast with at midnight. And don't forget the fancy food, YUM!
5. Host a video call with loved ones
Video calls have become a staple for holiday celebrations this year, and they're a great way to gather all of your loved ones virtually to ring in the New Year.
6. Have a fun virtual night
Get together with your friends virtually and have a dance off, virtual toast, virtual cooking party or a virtual game night. You can even visit Time Square virtually -
HERE'S HOW
. 
7. Watch movies
It's totally OK to relax and watch some movies to welcome in 2022!
8. Pop confetti or make some noise at midnight
When the clock strikes 12, you might as well make the most of it! Get some noisemakers, or bang in some pots, and don't forget the confetti poppers.
9. Attending an outdoor event?
Many local communities are creating fun, festive, and socially distanced outdoor events that are perfect to ring in the new year. If you're partaking, make sure you wear a mask, stay 6 feet away, and practice proper health and safety guidelines.