7-year-old recovers from brain hemorrhage at Blythedale Children's Hospital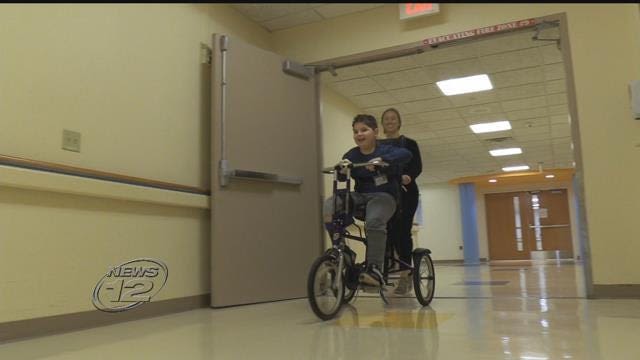 A Sullivan County boy is making a remarkable recovery at Blythedale Children's Hospital following a brain hemorrhage.

Easton Gorr has come a long way since he collapsed last year after a headache.

The 7-year-old suffered from a brain hemorrhage, and needed emergency surgery and hospitalization. He was also partially paralyzed, until he began intense rehabilitation at the Valhalla hospital.
He wasn't alone.

"You come here and see so many kids suffering from various similar injuries and to have it here to know everyone's going to be taken care of … it's a good thing," says his mom, Jenna.

News 12 caught up with Easton in January working with one of his many therapists who are helping him relearn how to walk, talk and eat. He is on the mend, but will likely spend at least another six months there, improving his speech and movement.