2 juveniles involved in viral video with Poughkeepsie police arrested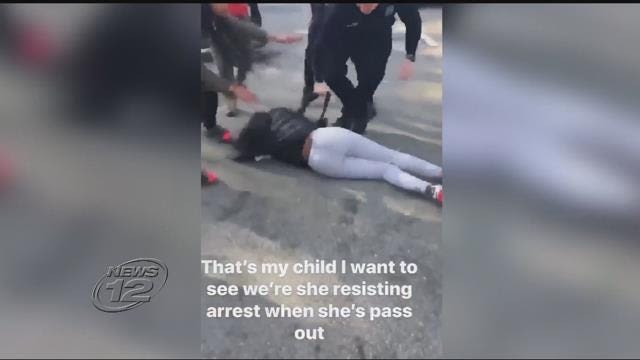 Poughkeepsie's mayor says more information has been uncovered related to an incident caught on video appearing to show a town police officer slamming a teen into the ground.
The 17-second cellphone video went viral. It appears to show a female being slammed to the ground by a Poughkeepsie police officer. News 12 obtained the video from a woman who claims to be the girl's mother.
The woman did not want to speak on camera, but says her 15-year-old was walking home from school Monday when police approached her and a group of teens. The mother says her 12-year-old daughter was also assaulted by police in the same incident, but that it wasn't caught on camera.
Poughkeepsie police only would say there was a large fight around 4 p.m. Monday, but it is unclear what led up to the confrontation. They say they are aware of the video.
Mayor Robert Rolison released a statement Friday, saying the two juveniles were arrested for interfering with the police effort to break up the fight. He added, "Additional video, as well as written witness statements and facts uncovered from a number of eyewitnesses, have advanced our understanding of the situation. At this time, we are waiting for more information in this developing investigation, so that we may make a fair and reasonable judgement as to what actually occurred."
Police are asking anyone with information about the incident to call them at 845-451-4142.