2 brothers sell hot chocolate for childhood cancer research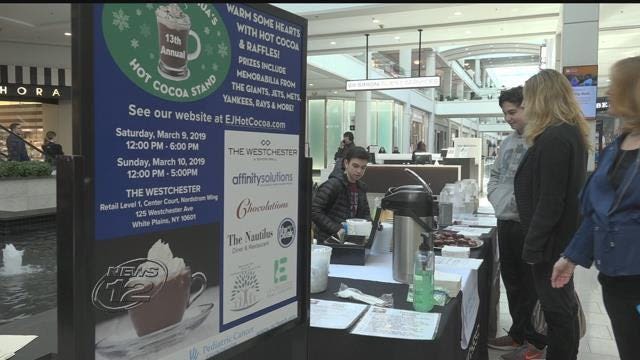 Two Mamaroneck boys made it their mission at a very young age to raise money for childhood cancer research.
Now, 12 years later, Joshua Greenberg and his older brother, Evan, have raised over $40,000 for the
Pediatric Cancer Foundation
by pouring hot chocolate with their business, Evan and Joshua's Cocoa Stand.
The two brothers serve their hot chocolate at the Westchester Mall in White Plains.
Evan tells News 12 that his parents inspired him at that young age to use his idea of selling hot chocolate to help other children who are sick.
"I know that when I do this, and as it seems it may have a small impact, to someone who is really going through an experience like that, any help really could have a great impact on their life," said Joshua Greenberg.
Evan and Joshua Greenberg will be in the Westchester Mall on Sunday from 12 p.m. to 5 p.m. near Nordstrom for anyone interested in making a donation.