Yankees minor league manager Rachel Balkovec ejected from game by female umpire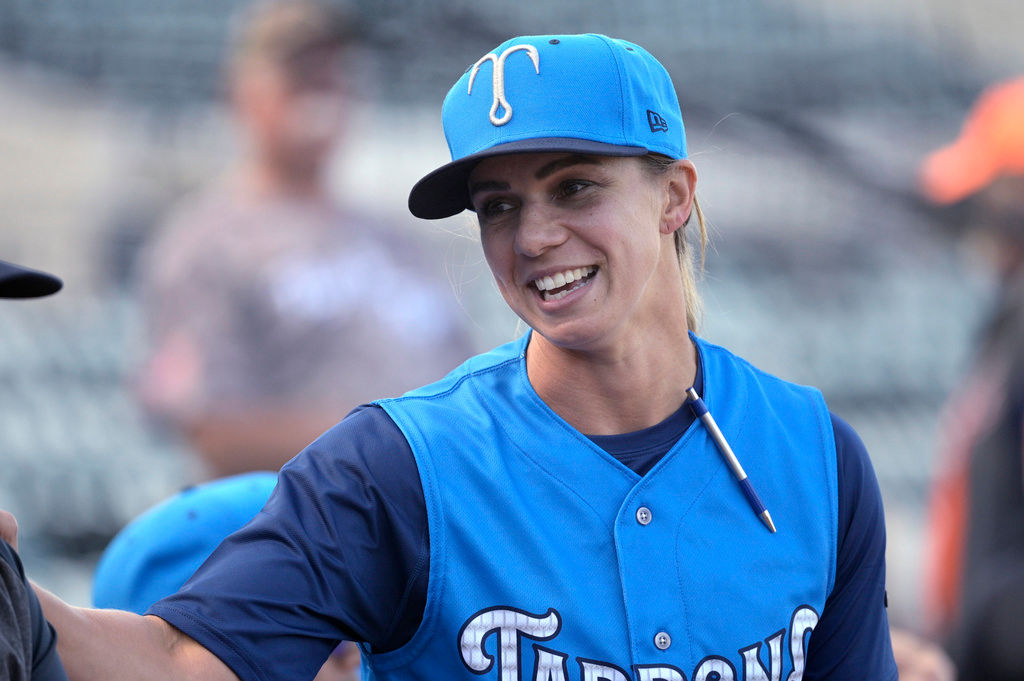 TAMPA, Fla. (AP) — In some ways, it was a typical argument between a minor league manager and an umpire.
In another, nothing ordinary at all.
Rachel Balkovec, skipper of the New York Yankees' affiliate in the Florida State League, was ejected Friday night for the first time this season. And the ump who threw her out of the game is also a woman.
A disputed call at first base — and a sign of some changing times in professional baseball.
With her Class A Tampa Tarpons trailing 1-0 in the eighth inning against the Daytona Tortugas, a Cincinnati Reds farm team, Balkovec thought the Daytona first baseman's foot came off the bag on a double play.
Balkovec argued the out call and was tossed by field umpire Isabella Robb before a crowd of 791 at George M. Steinbrenner Field.
In the low minors, games are often officiated by only two umps: one behind the plate and the other in the field.
Not long after Balkovec was ejected, Tampa rallied for four runs in the bottom of the ninth to win 4-3.
Balkovec, who turns 36 next week, is in her second season managing the Tarpons. Last year she became the first woman to be the full-time manager for a minor league affiliate of a Major League Baseball team.