Westchester County Executive Latimer: 2 out of 6 county golf courses to reopen by this weekend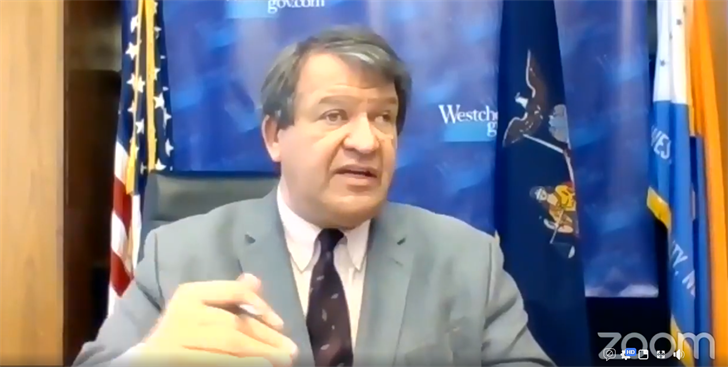 Westchester County Executive George Latimer says two out of six county golf courses will be reopening by this weekend.
BRIEFING NOTES:
- There are 23,803 positive coronavirus cases in Westchester County. Latimer says that the county has tested over 70,000 people for the virus as of Sunday.
- He says out of those cases, 10,080 are currently active. Latimer says the county is over 1,000 cases down from 10 days ago, but that there is still time to go to flatten the curve.
- He says there are 1,089 people in the hospital due to the virus, and that the county has over 3,000 hospital beds.
- Latimer also says that since coronavirus outbreak began, 743 people have died from the virus.
- He says that hiking and bike trails will remain open, but beaches and pools will not open in May. Playland will also not open in May or on Memorial Day.
- Latimer says the county will be reopening two of its six golf courses this weekend. One of the courses is located in Yorktown and the other is in Ossining. He says these courses have the best controlled environment for social distancing.
- Latimer also says that Bicycle Sundays on the Bronx River Parkway will still begin in May, and that social distancing will be enforced.
- He says that the county has not decided on summer camps, and that it is up to Gov. Andrew Cuomo to determine whether all summer camps in the state will run this summer.
PHOTOS: The world copes with coronavirus