Trump invited to testify before NY grand jury, lawyer says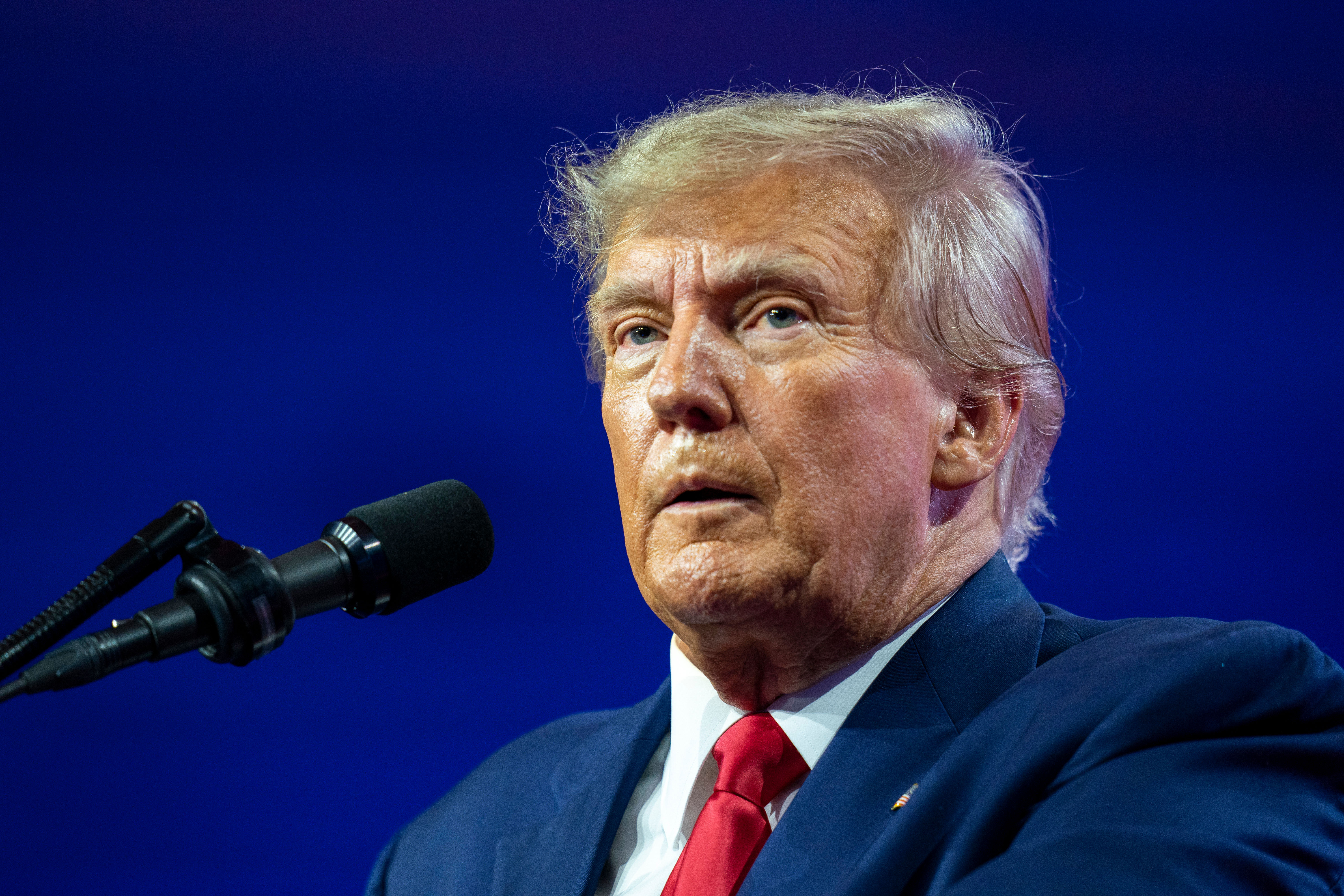 Former President Donald Trump has been invited to testify before a New York grand jury that has been investigating hush money payments made on his behalf during his 2016 presidential campaign, according to one of his lawyers.
Trump attorney Joseph Tacopina confirmed Thursday that the Manhattan district attorney's office has invited the former president to testify next week as prosecutors near a decision on whether to proceed with what could be the first criminal case ever brought against a former U.S. president.
"To me, it's much ado about nothing," Tacopina told the Associated Press, adding he didn't think prosecutors had committed "one way or another" on a decision on whether to charge Trump. He said there was no legal basis for a case.
"It's just another example of them weaponizing the justice system against him. And it's sort of unfair," he said.
The office of Manhattan District Attorney Alvin Bragg, a Democrat, declined to comment. Such an invitation to testify before a grand jury often indicates a decision on indictments is near.
The invitation to testify was first reported by The New York Times.
Any indictment would come as Trump is ramping up a run to regain the White House in 2024 while simultaneously battling legal problems on multiple fronts.
The district attorney in Atlanta, Georgia, has said decisions are "imminent" in a two-year investigation into possible illegal meddling in the 2020 election by Trump and his allies. A U.S. Justice Department special counsel is also investigating efforts by Trump and his allies to undo the election as well as the handling of classified documents at his Florida estate.
The New York grand jury has been probing Trump's involvement in a $130,000 payment made in 2016 to the porn star Stormy Daniels to keep her from going public about a sexual encounter she said she had with the Republican years earlier.
The money was paid out of the personal funds of Trump's now-estranged lawyer, Michael Cohen, who then said he was reimbursed by the Trump Organization and also paid extra bonuses for a total that eventually rose to $420,000.
Cohen pleaded guilty to federal charges in 2018 that the payment, and another he helped arrange to the model Karen McDougal through the parent company of the National Enquirer tabloid, amounted to an illegal campaign contribution.
Federal prosecutors at the time decided not to bring charges against Trump, who by then was president. The Manhattan district attorney's office then launched its own investigation, which lingered for several years but has been gathering momentum in recent weeks.
Several figures close to Trump have been spotted in recent days entering Bragg's office for meetings with prosecutors, including his former political adviser Kellyanne Conway and former spokesperson Hope Hicks.
Cohen has also met several times with prosecutors, saying after a recent visit that he thought the investigation was nearing a conclusion.
Under New York law, people who appear before a grand jury are given immunity from prosecution for things they say during their testimony, so potential targets of criminal investigations are generally invited to testify only if they waive that immunity. Lawyers generally advise clients not to do so if there is a potential for a criminal case.
It isn't clear what charges prosecutors might be exploring.
Legal experts have said one potential crime could be the way the payments to Cohen were structured and falsely classified internally as being for a legal retainer. New York has a law against falsifying business records, but it is a misdemeanor unless the records fudging is done in conjunction with a more serious felony crime.
Tacopina said there was no crime.
"There's no precedent for this. There's no established case law on this campaign finance stuff. It's ridiculous. And there's no underlying crime," he said.
Separately, the district attorney's office has also spent years investigating whether Trump and his company inflated the value of some its assets in dealings with lenders and potential business partners. Those allegations are the subject of a civil lawsuit, filed by the state's attorney general.