Husband and wife die after SUV plunges into Sound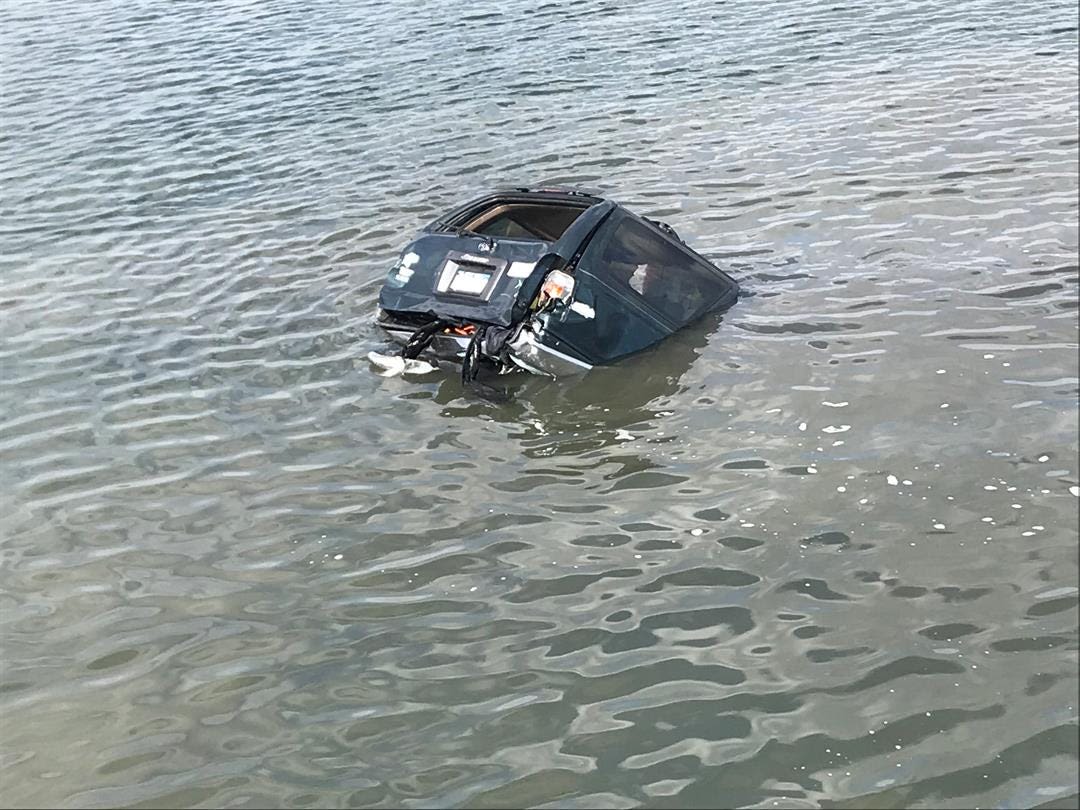 Friends and family gathered at Hudson Park Wednesday to remember the husband and wife who died after their out-of-control SUV plunged into the Long Island Sound in New Rochelle on Tuesday afternoon.
Police say Ralph and Arlene Simpson, both aged 74, died when their SUV slammed into a light pole and then went through a guard rail. The truck then plunged into the Sound and became submerged.
A police officer saw the SUV careening across the parking lot of Hudson Park and plummeting into the water.
The SUV went into the water just feet from the New Rochelle Harbor Unit so divers immediately began a rescue mission.  
Authorities say they believe Ralph Simpson was behind the wheel and was submerged for about 15 minutes in water that is roughly 40 degrees and murky. A police diver was able to break a window and pull the driver out. He later died at a hospital.
Sgt. Steven D'Onofrio, of the New Rochelle Harbor Unit, says there was zero visibility in the water so it wasn't until the vehicle was pulled from the water that police realized there was a passenger. "There's so much silt in the water, there was zero visibility, he was unable to see anything else in the car so we deemed the car to be empty. Once we pulled the vehicle up a little, second diver was able to see there was a second body in the vehicle."
Police say Arlene Simpson was taken to the hospital where she was declared dead as well.

Witnesses at Hudson Park at Echo Bay say the Simpsons often came to the location to fish.

"His whole life, his heart was into fishing, he loved Hudson Park, he loved being down there," said neighbor Susan Ruddy.
 The couple lived less than a mile from Hudson Park in New Rochelle.
Authorities are looking into whether Ralph Simpson may have suffered from a medical condition.