Swastika found in New Rochelle middle school bathroom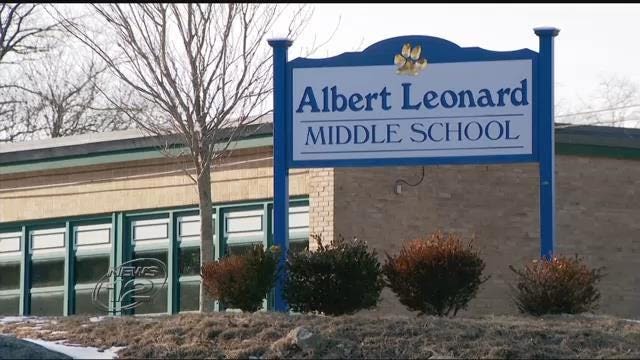 A swastika was found etched in a boy's bathroom at Albert Leonard Middle School in New Rochelle on Thursday.
Parents received a robo call about the swastika, and district officials now say they're going to use this as a teaching tool.
School officials released a statement that reads, in part, "Anyone caught defacing school property anywhere in the district, particularly with signs of hate, will face significant consequences."
A school spokesperson says students will be assembled to learn about hate symbols and their impact. Parents tell News 12 they agree with teaching kids about the meaning and history of the symbol. "They should be doing this kind of thing to begin with.  They do learn about those things, but this is definitely a good idea.  Education is really the key to stopping this kind of behavior."
Rabbi Evan Hoffman, of Congregation Anshe Sholom, says he doesn't believe the person responsible knows the symbol's significance. "This is not just a benign symbol but rather a very, very hateful symbol," he told News 12 via phone.
The symbol has been removed, and the New Rochelle School District and police department are investigating.