Stinky situation: Homeowners blame Con Ed for sewage issues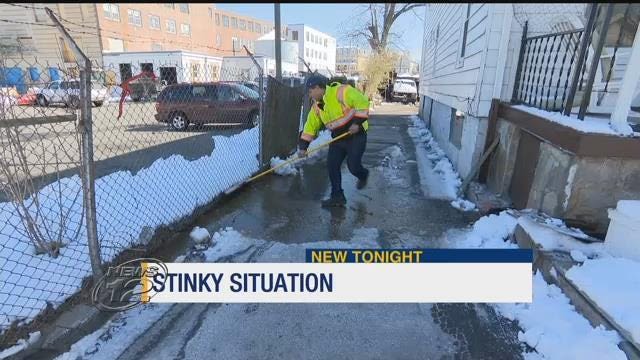 A family living in Westchester says Con Edison is to blame for a monthslong smelly situation at their home.
Jose Coyt says he spends most of his morning flushing, and then going outside to dump and sweep up all of his family's feces.

The Port Chester homeowner blames Con Ed for the fecal mess. He says crews were in front of the two-family home on Oak Street last August fixing a gas line when they struck the sewer line instead.  Coyt says the raw sewage has nowhere to go except back into his house.

He says he has been dealing with the situation for seven months.
The stench coming from the driveway is so bad that News 12 had to move across the street. Those living inside the home say the smell is even worse in their rooms. They've tried to mask it with scented candles and perfumes, but they say nothing works.

News 12 called Con Edison while still at Coyt's home. It sent a statement, saying in part it had a contractor dig up the area where the gas main was installed, and also dug 2 feet below in front of the homeowner. It claims it was unable to locate the sewer line.
Coyt says he has the proof.

"Somebody has to help me, please help me," he says.