Snow-covered trees down power lines in Warwick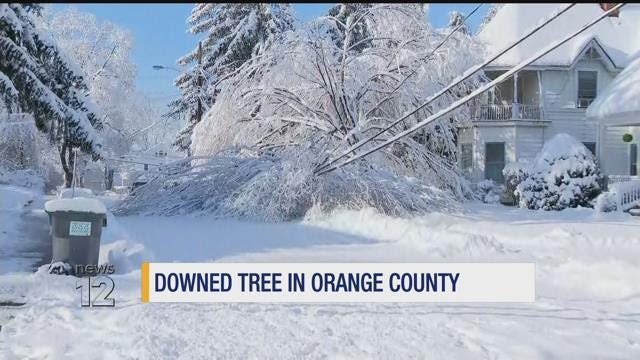 Orange County was one of the hardest hit areas in the Hudson Valley during the season's first major snowfall.
Not only did the region get upward of around 10 inches of snow, but downed trees have knocked out power in some neighborhoods.
One area without electricity is in Warwick where at least a dozen trees came down.
Power lines on Second Street were pulled down by one of those trees.
Orange & Rockland Utilities says workers had to be pulled off the scene due to safety concerns during the storm. It cautions that the wires may still be live.