Report: America has 1.4 billion pounds of surplus cheese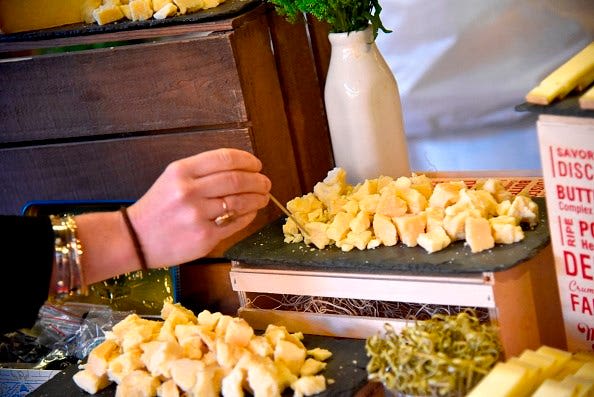 It looks like we don't have to worry about running out of cheese anytime soon.
A report by Boston's National Public Radio Station WBUR says that America currently has roughly 1.4 billion pounds of cheese in cold storage across the country. That's enough to put together a cheese wheel the size of the U.S. Capitol Building.
But why does America have so much extra cheese at the ready? According to Cornell Agricultural Economics Professor Andrew Novakovic, there are a number of reasons for the surplus. Dairy farms are producing a lot of milk and the domestic use of that milk is changing, he says.
This is the most cheese surplus America has had since officials started keeping records about a century ago.