Ramapo police salute K-9 Rookie on his last tour of duty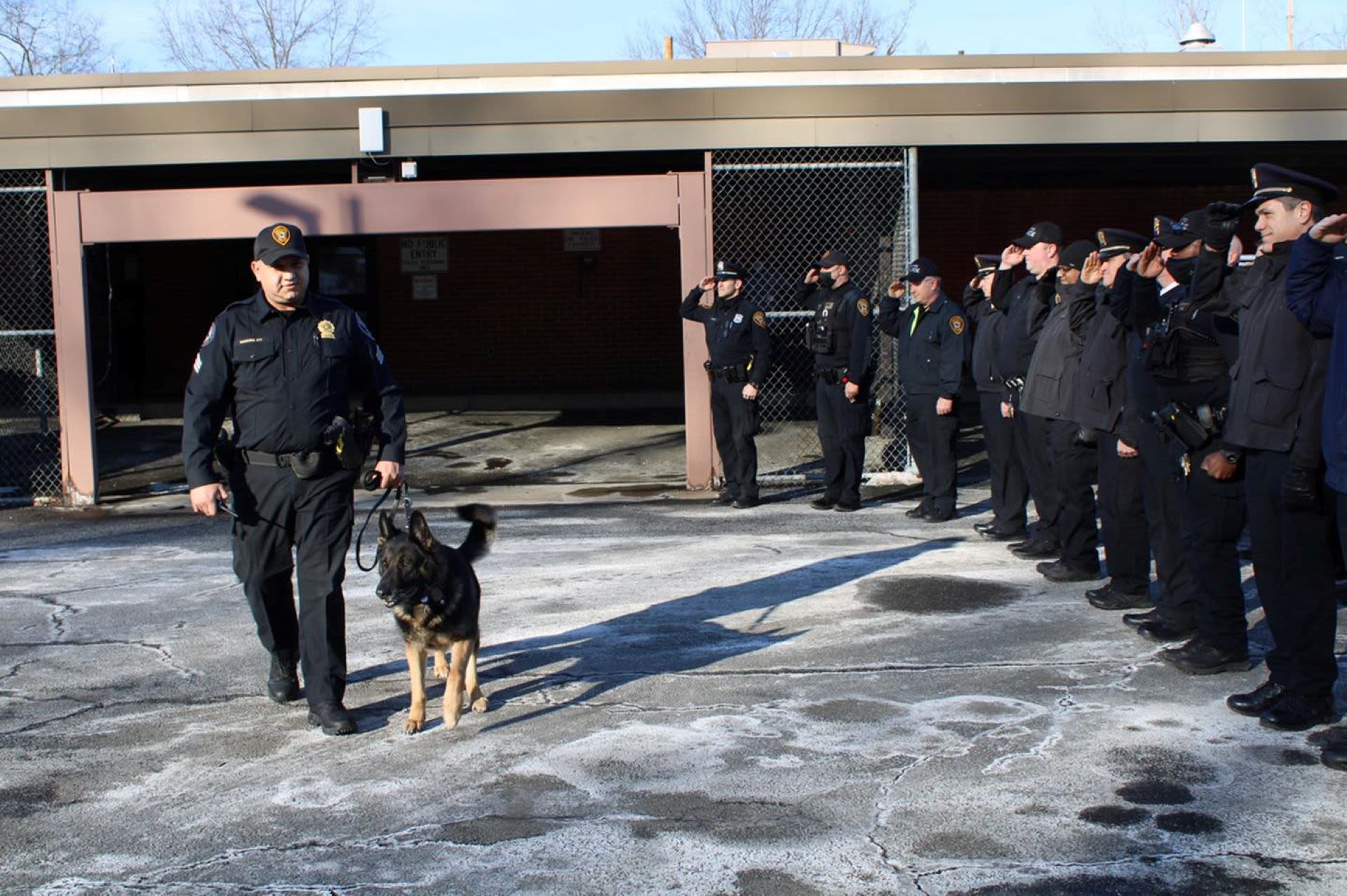 The Town of Ramapo Police Department gave a hero's sendoff to one of its most valuable members today.
Earlier today, K-9 Rookie completed his last tour with the department.
Officers lined up to give K-9 Rookie a well-deserved salute and plaque for the years of service.
"We thank K9 Rookie for his 8 years of service to the residents of the Town of Ramapo and the members of RPD," Ramapo police posted on Facebook. "We wish K9 Rookie all the best in his retirement and hope he gets lots of treats!"